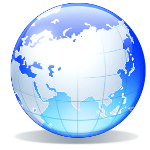 Sometime in the fall of 2018 a lowly gofer at the New York Stock Exchange was sweating bullets. He'd made an honest mistake. One that could forever tag him a buffoon.
After trading sideways for most of the spring, the Dow Jones Industrial Average was on the move. When it closed at 26,828 on October 3, it appeared the Dow was but one trading day away from eclipsing 27,000. Everyone, including Jim Cramer, just knew it was about to happen.
And this was precisely what the NYSE gofer feared most. For he'd failed to procure Dow 27,000 hats. What a shame it would be for Wall Street's most revered index to notch this historic milestone with no commemorative hats for floor traders to put on while they go bananas.
But then a miracle happen. The Dow didn't go up; rather, it went down. A week later, to the gofers relief, the Dow 27,000 hats arrived…in advance of Dow 27,000.
And now, nearly eight months later, Dow 27,000 remains elusive. After pulling back in October of last year, the Dow made another run at it last month. But, again, fell short. Hence, the hats remain stowed away in a box in the back of a broom closet.
By our estimation, that's where the Dow 27,000 hats will stay until about 2050 – or even later. Moreover, when it's finally time to pull them out, we suspect Wall Street cheerleading will have long since gone out of style. What a waste of perfectly good hats.
But fear not. All's not lost…
Another Day in Paradise
By all commonly accepted weights and measures we're living in paradise. Our federal government's broke. Our state and local governments are crazy as ever. Yet things still work wonderfully well.
 …click on the above link to read the rest of the article…