Home » Posts tagged 'united states'
Tag Archives:
united states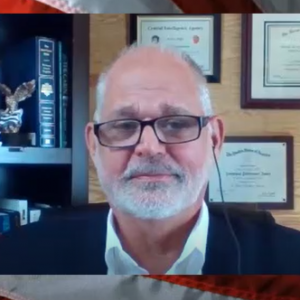 Former CIA Officer and whistleblower Kevin Shipp says the political war over removing President Trump from office is heating up, and when it's over, things will never be the same. Shipp explains, "We are already seeing a brewing civil war in the civilian population in the United States. There is a war in Washington D.C. between (Congressman) Schiff and the others that are trying to eliminate the people's choice for President by American voters. That's what is going on. . . . You can see the violence on the streets, and it's getting worse and worse against Trump supporters. This is going to escalate almost monthly, in my view, as we see more violence and more splits in Washington D.C. It is so seminal all the way down to the corruption we are talking about, there has got to be only one party left standing. That is either the Trump Administration or the DNC and some of the globalists that want Trump out of there. Obviously, if the progressive Marxists win, they will want to change our Constitution. Only one of them is going to win and be left standing. That's how deep, dark and powerful it is. How many senior level officials are involved? Only one party is going to be left standing, and it's going to get nastier and uglier by the month."
Some say that there have been no arrests or prosecutions, and patriots are getting frustrated with what seems to be inaction. Shipp says there may be a good reason for the Trump Administration to go slowly in dismantling the Deep State globalists in the government that are trying to kick Trump out of office.
…click on the above link to read the rest of the article…