Home » Posts tagged 'zerohedge'
Tag Archives:
zerohedge
In the Trump era, the American garbage business is changing in ways that Tony Soprano never could have anticipated. And it's creating serious problems for American cities, who might soon find themselves with nowhere to turn to export their trash and recyclables (most of which have almost no value above rubbish due to contamination, and are typically disposed of in the same fashion).
And while an unrelenting river of garbage with nowhere to go might be a mafioso's dream, small towns like Chester City, PA., a small town in Delaware County that is best known as Philly's waste pit, is demanding that something be done since China's sleeper ban on recycling imports – which arose from Beijing's desire "not to be the world's landfill" – has led to a host of new deadly contaminants polluting the impoverished town's air as its incinerators now burn more of the plastics that China will no longer accept.
As we explained last year, since 1992, China and Hong Kong have taken in approximately 72% of global plastic waste according to a study in the journal Science Advances. However, since January 2018, Beijing stopped accepting most paper and plastic waste in accordance with new environmental policies.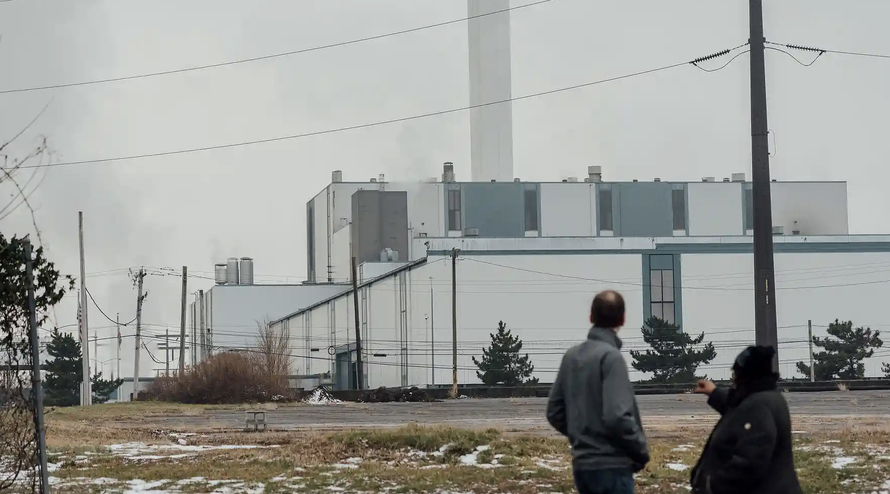 What they do still accept: cardboard and metal, now has an extremely low contamination threshold of just 0.5% – a level far too low for current US recycling technology to handle. Where China used to take 40% of the US's paper plastics and other trash, that trade has now ground to a halt.
It is "virtually impossible to meet the stringent contamination standards established in China", according to a spokeswoman for the Philly city government. Because of this, the city's garbage problem has become a "major impact on the city's budget", at around $78 a ton. Now, half of the city's recycling is going to the Covanta plant.
…click on the above link to read the rest of the article…