Home » Posts tagged 'zerohedge'
Tag Archives:
zerohedge
In 2018, the Chinese launched a gold-backed, yuan-denominated oil futures contract.  These contracts were priced in yuan, but convertible to gold, raising the prospect that "the rise of the petroyuan could be the death blow for the dollar."
Two weeks ago, The IMF reported that the global share of US-dollar-denominated exchange reserves dropped to 59.0% in the fourth quarter, according to the IMF's COFER data released today. This matched the 25-year low of 1995.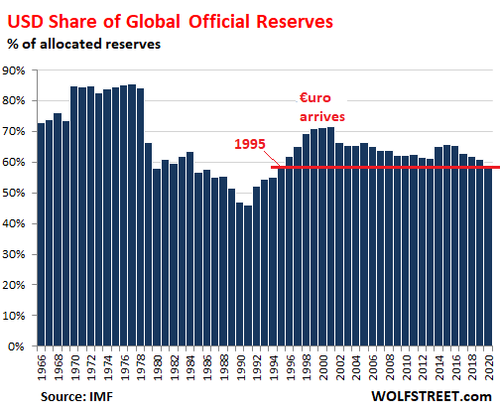 Also last week, Peter Thiel warned "Bitcoin should also be thought [of] in part as a Chinese financial weapon against the US… It threatens fiat money, but it especially threatens the U.S. dollar."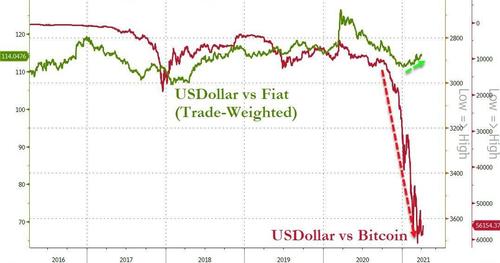 All of which sets the stage for the dramatic headlines that hit this morning, as Reuters reports that China has given domestic and international banks permission to import large amounts of gold into the country,
The People's Bank of China (PBOC), the nation's central bank, controls how much gold enters China through a system of quotas given to commercial banks.It usually allows enough metal in to satisfy local demand but sometimes restricts the flow.

In recent weeks it has given permission for large amounts of bullion to enter, the sources said.

"We had no quotas for a while. Now we are getting them … the most since 2019,"said a source at one of the banks moving gold into China.
…click on the above link to read the rest of the article…