I wrote the first three parts of this article back in September and planned to finish it in early October, but life intervened and truthfully I don't think I was ready to confront how bad things will likely get as this Fourth Turning moves into the violent, chaotic war stage just over the horizon. The developments in the Middle East, Europe, U.S., China and across the globe in the last months have confirmed my belief war drums are beating louder, global war beckons, and much bloodshed will be the result. Fourth Turnings proceed at their own pace within the 20 to 25 year crisis framework, but there is one guarantee – they never de-intensify as they progress. Just as Winter gets colder, stormier and more bitter as you proceed from December through February, Fourth Turnings get nastier, grimmer, more perilous, with our way of life hanging in the balance.
In Part 1 of this article I discussed the catalyst spark which ignited this Fourth Turning and the seemingly delayed regeneracy. In Part 2 I pondered possible Grey Champion prophet generation leaders who could arise during the regeneracy. In Part 3 I focused on the economic channel of distress which is likely to be the primary driving force in the next phase of this Crisis. In Part 4 I will assess the social and cultural channels of distress dividing the nation, Part 5 the technological, ecological, political, military channels of distress likely to burst forth with the molten ingredients of this Fourth Turning, and finally in Part 6 our rendezvous with destiny, with potential climaxes to this Winter of our discontent.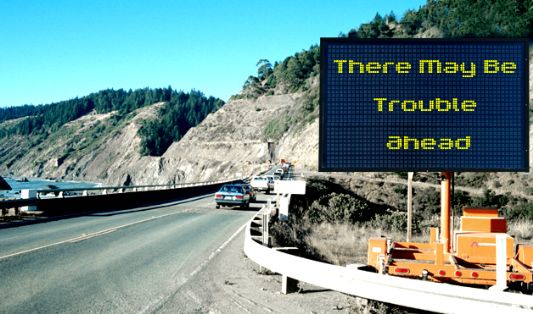 The road ahead will be distressful for everyone living in the U.S., as we experience the horrors of war, economic collapse, civil chaos, political upheaval, and the tearing of society's social fabric. The pain and suffering being experienced across the globe today will not bypass the people of the United States.
…click on the above link to read the rest of the article…