Home » Posts tagged 'facial recognition technology'
Tag Archives:
facial recognition technology
License plate recognition could be the new big thing at American drive-thrus, according to FT. Chains are now looking to deploy cameras that recognize license plates and help identify customers, personalizing digital menus and speeding up sales.
Starbucks began a pilot program in Korea last year with customers who voluntarily pre-registered their cars and now restaurants in the United States are looking to also give it a try. License plate recognition has existed since the 1970s but has mostly been associated with law-enforcement. Cameras attached to police cars or street fixtures read the license plates of passing vehicles and compare results to databases.
But as the cost of the software comes down, uses for LPR have grown. For retailers, LPR can help identify repeat customers, allowing businesses to link a customer's credit card and order history up to a vehicle.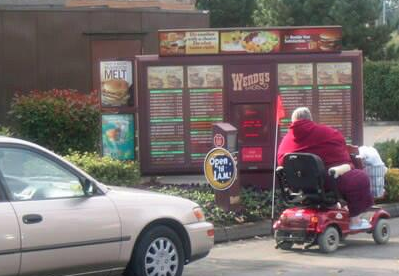 Customers who are signed up to loyalty programs or apps can load their information in voluntarily and cameras in the drive-thru lanes can also take photos of car plates. Software will then determine whether or not it belongs to a recurring customer that the restaurant has information for.
LPR start up 5Thru said that several chains in the U.S. and Canada were trying out its technology. It is expected to sign its first major contract by the end of the year.
Chief executive Daniel McCann said:
"5Thru's technology helped restaurants process around an extra 30 cars a day, by reducing order time. The artificial intelligence-driven system also improves upselling by recommending items based on a customer's past orders, the weather and how busy a store's kitchen is."
Tracking customers using cameras is just another way stores are seeking to become more efficient in the age of online shopping. Recall, we posted a couple months ago a story about how are malls were tracking people's locations using their smartphones in order to help bolster business.
…click on the above link to read the rest of the article…
The Federal Bureau of Investigation (FBI) along with Immigration and Customs Enforcement (ICE) has been using state driver's license databases to run photos of millions of Americans through facial-recognition systems without their knowledge or consent, according to the Washington Post.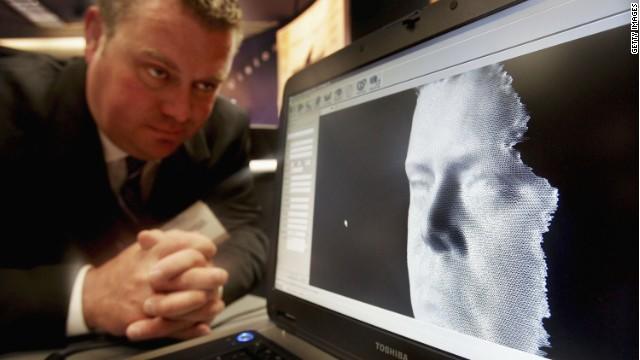 Thousands of facial-recognition requests, internal documents and emails over the past five years, obtained through public-records requests by Georgetown Law researchers and provided to The Washington Post, reveal that federal investigators have turned state departments of motor vehicles databases into the bedrock of an unprecedented surveillance infrastructure.

Police have long had access to fingerprints, DNA and other "biometric data" taken from criminal suspects. But the DMV records contain the photos of a vast majority of a state's residents, most of whom have never been charged with a crime. –Washington Post
Disturbingly, neither Congress nor state legislatures have authorized this type of system, and none of us agreed to it when we obtained licenses.
China No Match for Japan in Southeast Asia Infrastructure Race
"They've just given access to that to the FBI," said Rep. Jim Jordan, ranking GOP member of the House Oversight Committee. "No individual signed off on that when they renewed their driver's license, got their driver's licenses. They didn't sign any waiver saying, 'Oh, it's okay to turn my information, my photo, over to the FBI.' No elected officials voted for that to happen."
"Law enforcement's access of state databases," and in particular those of the DMV, is "often done in the shadows with no consent," added House Oversight Committee Chairman Elijah E. Cummings (D-MD).
And as has been reported for some time, law enforcement has been relying on facial recognition technology as a routine investigative tool for years – and it's going to get worse. 
…click on the above link to read the rest of the article…
REPS. KEITH ELLISON, D-Minn., and Emanuel Cleaver, D-Mo., sent a letter to Amazon CEO Jeff Bezos on Friday morning, demanding answers about how the tech giant's facial recognition technology is being used by law enforcement agencies around the country.
The letter, provided to The Intercept ahead of its public release, lists a total of 12 requests for information regarding Amazon's facial recognition service, branded as "Rekognition," including the names of any law enforcement or government agencies that use the system and data on how the service could enable, or itself engage in, discrimination, including racial and gender bias.
"The disproportionally high arrest rates for members of the black community make the use of facial recognition technology by law enforcement problematic," the letter reads, "because it could serve to reinforce this trend."
According to an Ellison aide, the letter is an attempt to enact at least a baseline level of congressional oversight for the tech giant — an attempt that comes less than two months after congressional hearings that tried to do the same for Facebook.
Amazon came under fire earlier this week after the American Civil Liberties Union and its affiliates, as well as 35 other civil liberties organizations, released a public letter expressing concerns about how Amazon markets its technology to law enforcement agencies. The ACLU letter coincided with the release of a trove of documents, which the organization obtained through public records requests and after a six-month investigation, that shed light on the company's relationship and correspondence with law enforcement agencies in Oregon and Florida.
…click on the above link to read the rest of the article…