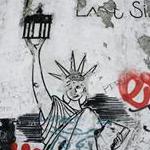 Central Bank Digital Currencies (CBDC) are coming.  And they're coming much faster than most people care to think about.  Are you ready?
At the moment, roughly 90 central banks – including the European Central Banks and the Federal Reserve – are either experimenting with, or are in varying stages of CBDC implementation.  Moreover, these CBDC friendly central banks include all G20 economies.  And together, represent more than 90 percent of global GDP.
What's important to understand is the adoption of a CBDC in your country of residence would accompany the abolition of cash.  This would be for your own good, of course.  To eliminate nefarious transactions and black markets.
If you value financial privacy and the liberty to spend your money as you please, then the rapidly approaching rollout of CBDCs is a major red flag.  Compulsory use of a CBDC, like a digital dollar for example, would give central planners complete oversight and control over your finances.
You see, under a CBDC regime – free of cash – all of your transactions would be subject to government surveillance.  All remnants of financial freedom, privacy, and anonymity would be destroyed.  But that's not all…
CBDCs would allow control freak, power mad central planners to do much more than spy and surveil your financial transactions.  CBDCs would allow them to control how and when you spend your money.
This may sound crazy to a sane person, who operates with a modicum of modesty and integrity.  But, in truth, this is one of the main intents of CBDCs.  In fact, several years ago Bank for International Settlements General Manager Agustin Carstens outlined the extraordinary powers CBDCs would afford central planners.  Here are the particulars from Carstens himself:
…click on the above link to read the rest of the article…