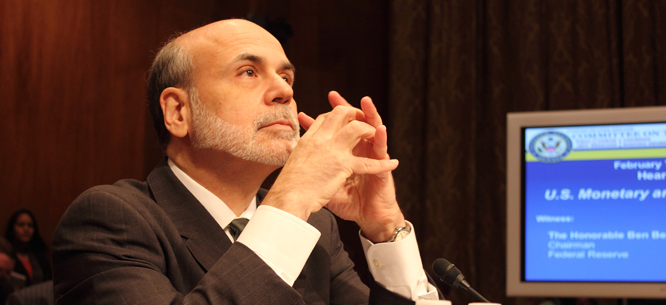 The 2008 financial crisis challenged many orthodox assumptions in finance and economics, including the proper role and accountability of central banks. The U.S. Federal Reserve, commonly known as the Fed, is the world's most powerful central bank.
One major source of Federal Reserve power is its role as "lender of last resort," lending directly to commercial banks through its so-called discount lending window. Traditionally, only commercial banks had access to the Fed's discount lending since non-bank financial institutions were not subject to the same reserve and capital requirements as those imposed on banks. The other major source of the Fed's power is its ability to purchase short-term Treasury securities. These restrictions on Fed lending and asset purchases helped support the central bank's political independence from Congress and the White House by ensuring that Fed policy was socially neutral and did not favor particular sections of financial markets or particular private constituencies. But as the Federal Reserve's lending and asset purchase powers expanded in unprecedented ways in 2008, these traditional restrictions were swept aside, exposing the flaws of central bank independence.
The Fed is also able to create money—U.S. dollars, also known as Federal Reserve notes—which means there is virtually no limit to the amount of money it can lend and no limit to the volume of assets it can purchase without adding to public-sector borrowing or deficits. During the 2008–2009 financial crisis, the Fed extended more than $16 trillion in low interest loans to all kinds of financial institutions in distress, including borrowers who traditionally lacked access to its discount window such as hedge funds and foreign commercial banks and central banks. Also, beginning in 2008, the Fed launched several asset purchase programs, known as "quantitative easing" (or QE), to purchase more than $3.5 trillion in U.S. Treasury securities and mortgage-backed securities (MBS).
…click on the above link to read the rest of the article…