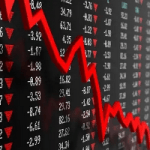 The New Year brings both optimism and hope.  A chance to start fresh.  To turn over a new leaf.
The sentiment is welcome.  The outcome, however, can be a grave disappointment.
If you recall, 2022 was supposed to be a year of redemption and prosperity.  After the ugly coronavirus fiasco, the economy was finally reopening.  The general belief was that the resurgence of economic activity was going to bring a new boom and a new cycle of prosperity.
But then something unexpected happened.  On the first day of market trading, January 3, 2022, the S&P 500 hit a closing peak of 4,796.  Yesterday, just over a year later, the S&P 500 closed at 3,808.  Down over 20 percent.
Over this duration, the yield on the 10-Year Treasury note spiked from 1.66 percent to 3.70 percent.  In other words, Uncle Sam's borrowing costs have more than doubled.
At the same time, transitory inflation proved to be enduring.  And gross domestic product (GDP) went negative for the first two quarters of 2022.
What happened?
The calendar year may have started anew.  But past actions remained.  And there was plenty of wreckage from the past to be reconciled.
Much of this wreckage was created by the central planners at the U.S. Treasury Department and the Federal Reserve.  Decades of money printing are not without consequences.  And, unfortunately, the consequences dramatically impact your life and your livelihood.
The wreckage doesn't magically disappear when the calendar hits January 1.  Rather, it piles up from one year to the next like rotting refuse at a municipal landfill.
How will the central planners manipulate your livelihood in 2023?  How will Federal Reserve monetary policy influence your job, investments, and discretionary income?
Here we scratch for answers…
Foolish Ideas
…click on the above link to read the rest…