The Biden administration is actively debating whether to immediately intervene to lower US energy prices, rather than letting markets ride and hope they settle, as the 'most popular president in history' grapples with soaring inflation amid trade and foreign policy matters, according to Bloomberg.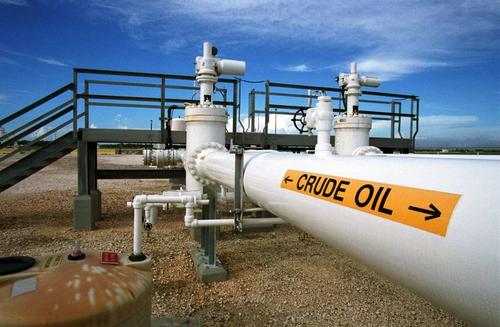 While White House aides have reportedly been lobbying to release the nation's Strategic Petroleum reserve – or even halting oil exports, several Energy Department officials have pushed back.
For several weeks, a small group of top Biden aides has discussed measures to bring down the cost of gasoline, according to people familiar with the matter. Consensus has so far been elusive, with some Energy Department officials pushing back against tapping the Strategic Petroleum Reserve while White House aides lobby for a release, or the even more radical step of halting oil exports, the people said.
With gasoline at a seven-year high and the US consumer price index hitting a multi-decade high this week, the Biden administration is stuck between trying to boost fuel production to bring down costs, while showing the world how 'green' his administration is while the UN climate conference in Glasgow winds down.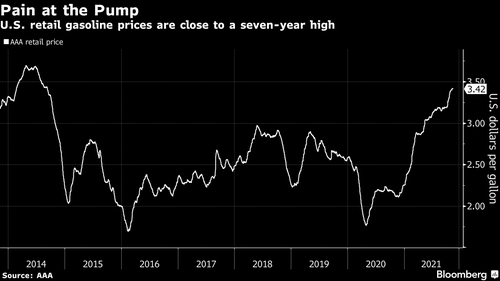 "It's decision time for the Biden administration," according to Bob McNally, president of consultant Rapidan Energy Group and a former White House official under President George W. Bush.
Those running the show include White House Chief of Staff 'President' Ron Klain, National Security Advisor Jake Sullivan, head of the National Economic Council Brian Deese, Energy Secretary Jennifer Granholm and her deputy, David Turk, and finally, energy expert Amos Hochstein who was hired earlier this year to work at the State Department.
…click on the above link to read the rest of the article…