Venezuelan opposition leader Juan Guaido failed to kick-start a military uprising on Tuesday. After this fizzle, RT reports that his life may be in danger from his own CIA backers, the director of the Ron Paul Institute argued in a debate.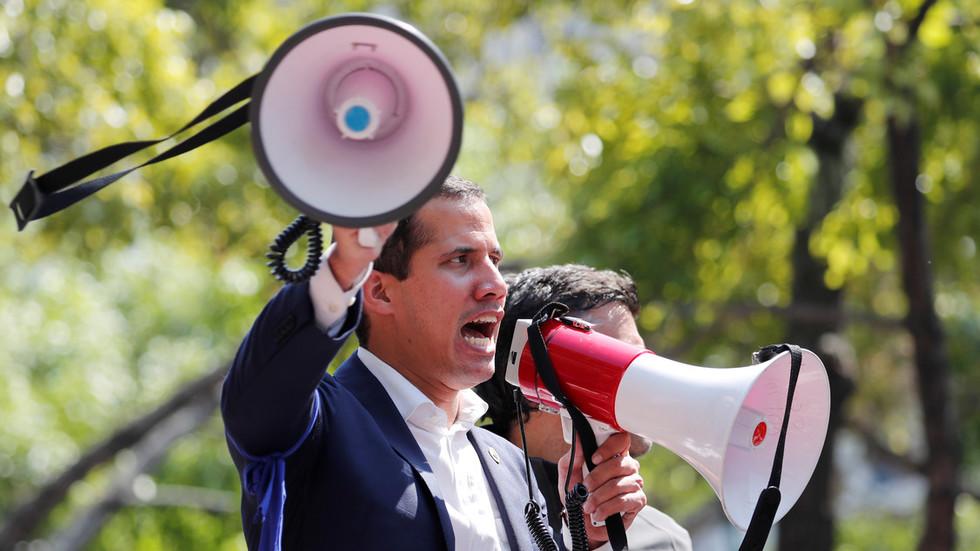 Daniel McAdams and Ron Paul, the former libertarian representative from Texas, discussed the repeated attempts by Guaido to oust Venezuelan President Nicolas Maduro with the backing from the US government. Despite all the efforts, Maduro remains in power, supported by many Venezuelans and in control of its military and police forces.
Paul said he was concerned that the Latin American country may be plunged into large-scale violence by some provocation.
"The big danger is a hard war breaking out. I'd still bet it won't be too bad, with thousands of troops moving. But it could be a guerrilla war or something like that. If there is a false flag or some important official on either side gets killed, you can't tell what might happen," he said.
McAdams pointed out that Guaido himself, with his record of failing to mobilize the protest against the Maduro government, could be a target for such a provocation.
He has been a kind of a hapless figure so far. He calls for mass protests and no one shows up. I don't think he realizes right now that he is actually now worth more dead than alive not only to the CIA, but also to his own opposition people. A shot in the crowd or something like that to take Guaido out. It might shock you, Dr. Paul, but the CIA is pretty good at this kind of things.
He said Tuesday's events, when Guaido declared a military-backed coup to be underway in Caracas which as of now seems to have led to little consequence for Maduro, seemed like an act of desperation.
…click on the above link to read the rest of the article…