Coming back to the 2019 Liquid Security Review
https://www.environment.gov.au/energy/liquid-fuel-security-review-consultation
Figures 9-11 in part 1 show how dependent Australia has become on fuel imports from South Korea and Japan, even China. The Review is aware of this, as shown on this map: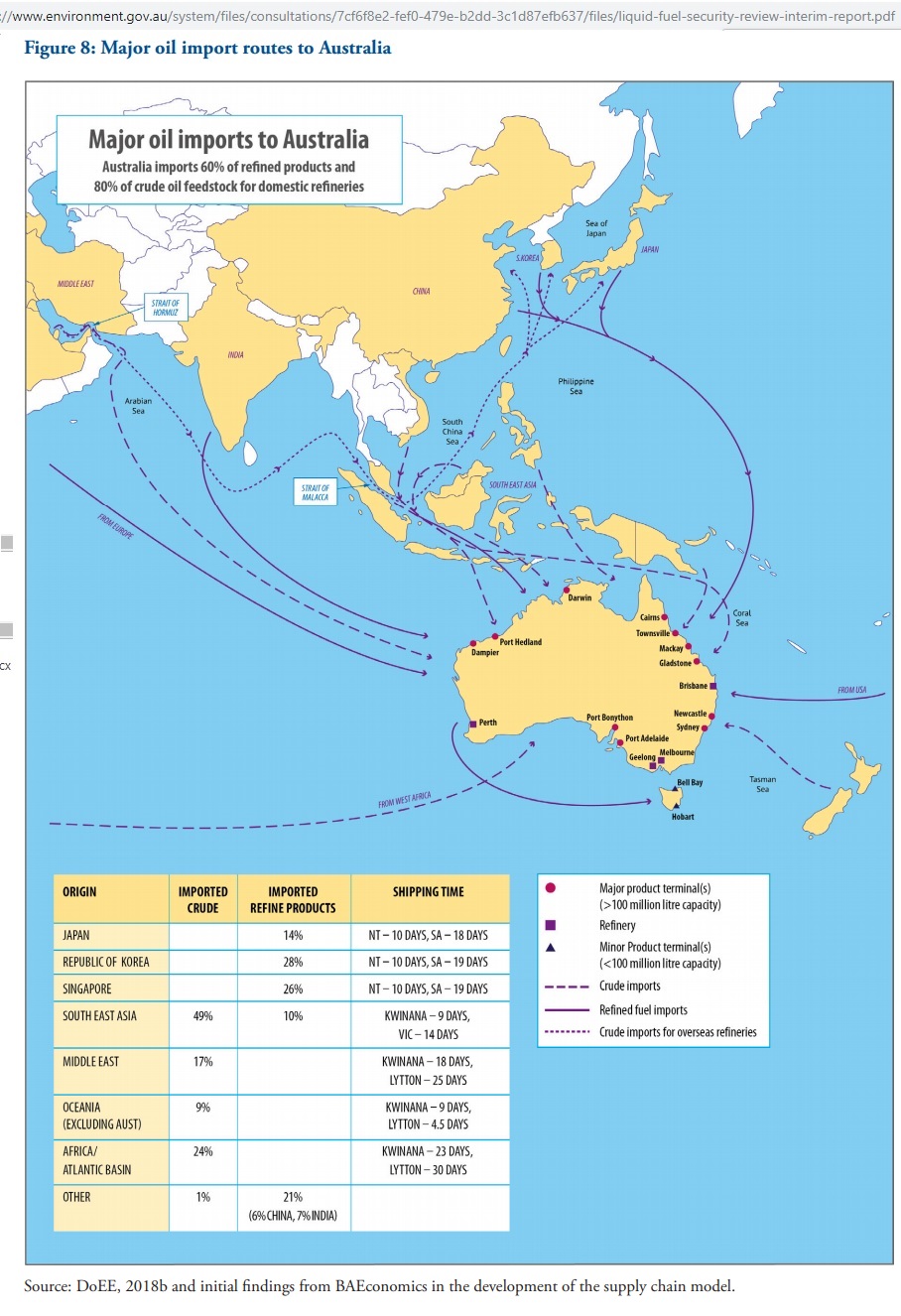 Note that any military confrontation in the South China Sea would necessitate the re-routing of crude supplies from the Middle East to South Korea and Japan via the Strait of Lombok (East of Bali) or – in the worst case – the Bass Strait as shown on this sketch map of the Centre of Strategic and International Studies (Washington):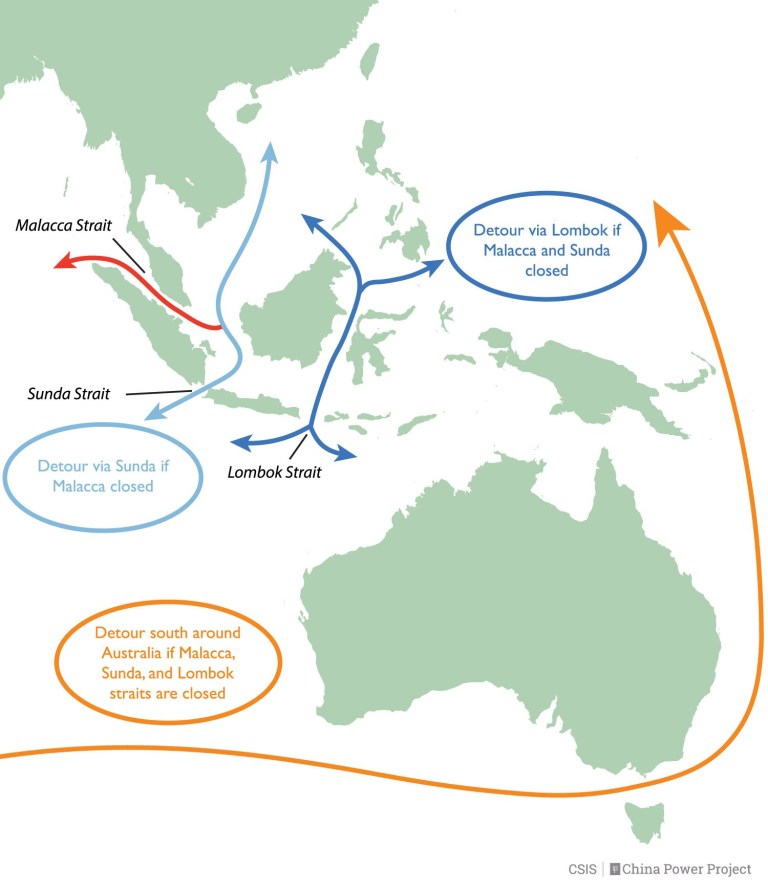 Similar detours will be necessary if there is a military confrontation in the Taiwan Strait or around the Korean peninsula. Although tensions have eased, the North Korean problem has not been solved. Particularly vulnerable is the refining complex in Ulsan because of its size.
Conflicts are more likely because Asian oil production has peaked and oil demand is growing: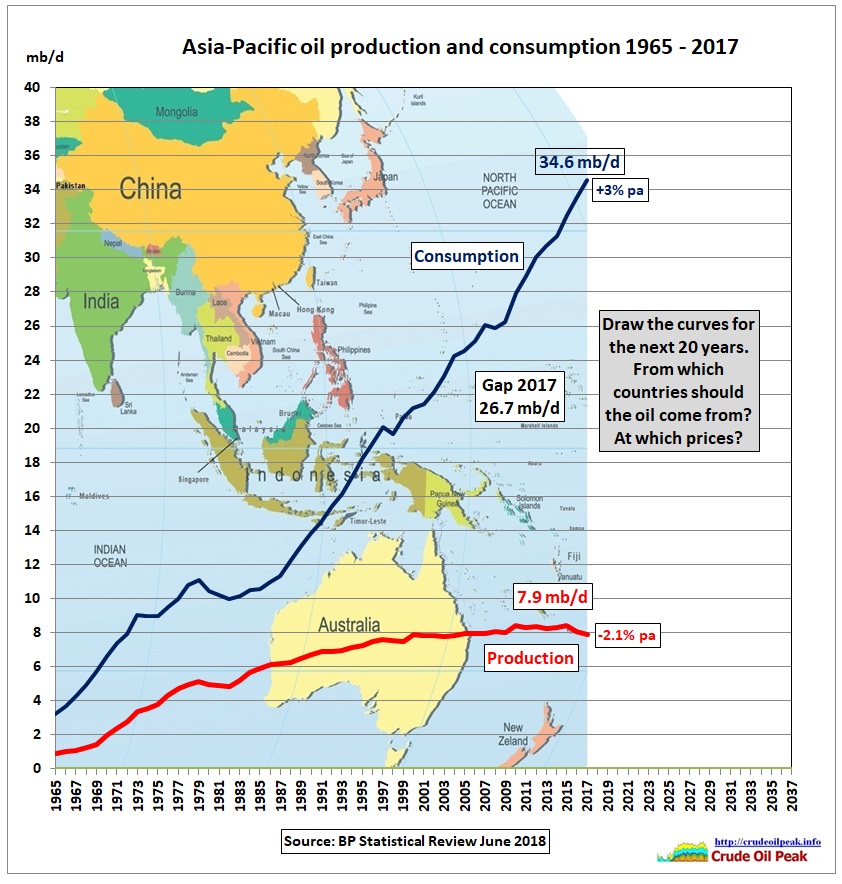 More details are in following posts:
15/8/2018 Peak oil in the Asia Pacific (part 3)
http://crudeoilpeak.info/peak-oil-in-the-asia-pacific-part-3
12/8/2018 Peak oil in China and the Asia Pacific (part 2)
http://crudeoilpeak.info/peak-oil-in-china-and-the-asia-pacific-part-2
18/6/2018 Peak oil in Asia Pacific (part 1)
http://crudeoilpeak.info/peak-oil-in-asia-pacific-part-1
Asia imports around 16 mb/d from the Middle East, not sufficient for its growing demand. Increasing imports now also come from Africa, South and Central America and the Former Soviet Union (FSU)
…click on the above link to read the rest of the article…