The IEA (in Paris) proudly announced in its latest September 2018 Monthly Oil Market Report that global supplies (of liquids) have reached 100 mb/d in August, an impressive figure. What matters, however, is crude oil production, something the IEA does not show in its monthly reports (only OPEC's crude oil production is given). We therefore look at data of the US Energy Information Administration EIA which go up to May 2018 at the time of writing this article.
As shown in Fig 1, it is clear that the world's crude production had a distinctive kink in 2005 which looked like a peak at the time of the financial crisis 2008/09. So what has happened since then? How successful was money printing to rescue the oil production system?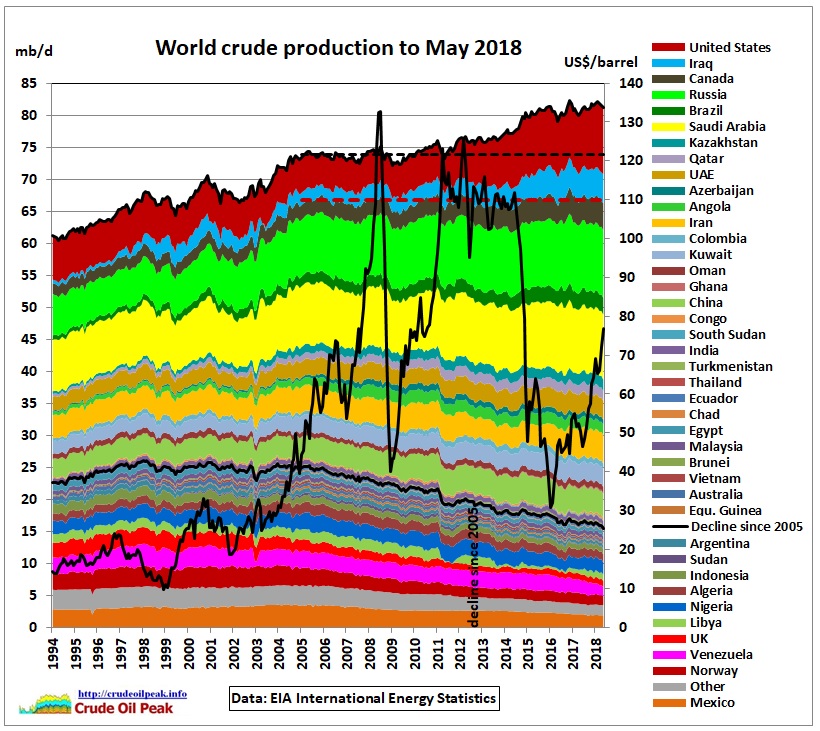 In Fig 1, countries are stacked in the order given in Fig 2 where on the left we have countries which have declined since 2005 (red columns group A) and on the right we have countries which increased production after 2005 (green columns group B)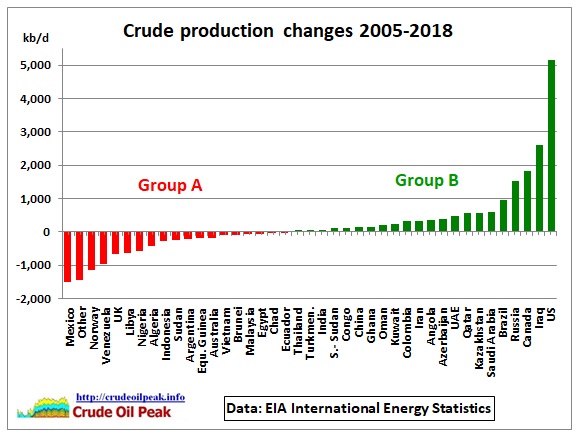 Group A
Countries where average oil production Jan-May 2018 was lower than the average in 2005. At the bottom is Mexico with the highest rate of decline. This group started to peak in 1997, entering a long bumpy production plateau at around 25 mb/d, ending – you guessed it – in 2005. This is down now to 16 mb/d, a decline of 700 kb/d pa (-2.8% pa).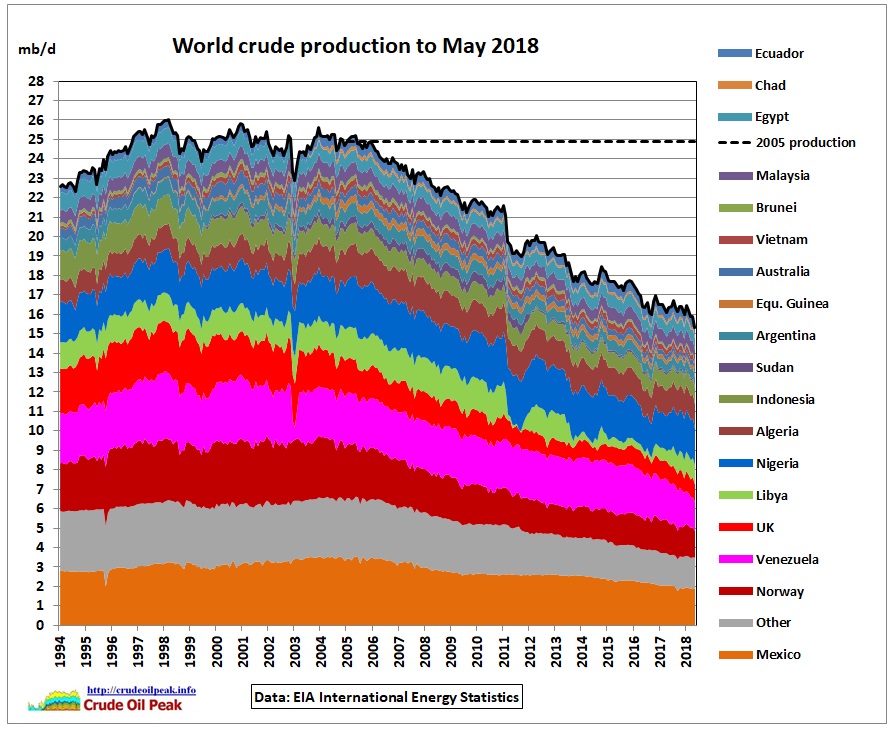 Group B
Countries where average oil production Jan-May 2018 was higher than the average in 2005. At the top of the stack are Iraq and the US, where growth was highest. Group B compensated for the decline in group A and provided for growth above the red dashed line in Fig 1.
The 2018 data have not been seasonally adjusted.
In group B we have a subgroup of countries which peaked after 2005
…click on the above link to read the rest of the article…