Part 2 Eraring, Mt Piper, Vales Pt
Introduction: The NSW government is selling Snowy Hydro to the Federal Government, thereby demonstrating beyond doubt that it is abrogating its duty of care to transition the energy supply system away from coal to renewable energies.
Malcolm Turnbull buys Snowy Hydro scheme from NSW and Victoria for $6 billion
1/3/2018
While the proceeds must be spent on "productive infrastructure" that boosts the economy, there will be no conditions placed on the specific projects that are funded by the proceeds, leaving Victorian Premier Daniel Andrews and NSW Premier Gladys Berejiklian with full scope to fast-track existing projects with the help of the new cash.
NSW will receive $4.154 billion and Victoria will get $2.077 billion, reflecting their respective Snowy shareholdings after allowing for the company's debt.
https://www.smh.com.au/politics/federal/malcolm-turnbull-buys-snowy-hydro-scheme-from-nsw-and-victoria-for-6-billion-20180301-p4z2e8.html
It is feared $4 bn will be wasted in election gifts. The Federal government failed to impose as a condition of sale that NSW spends the proceeds on investments in e.g. windfarms to drive the Snowy2 pumps.

Fig 1: NSW black coal generation capacities
Eraring
Nameplate capacity 4×720=2,880 MW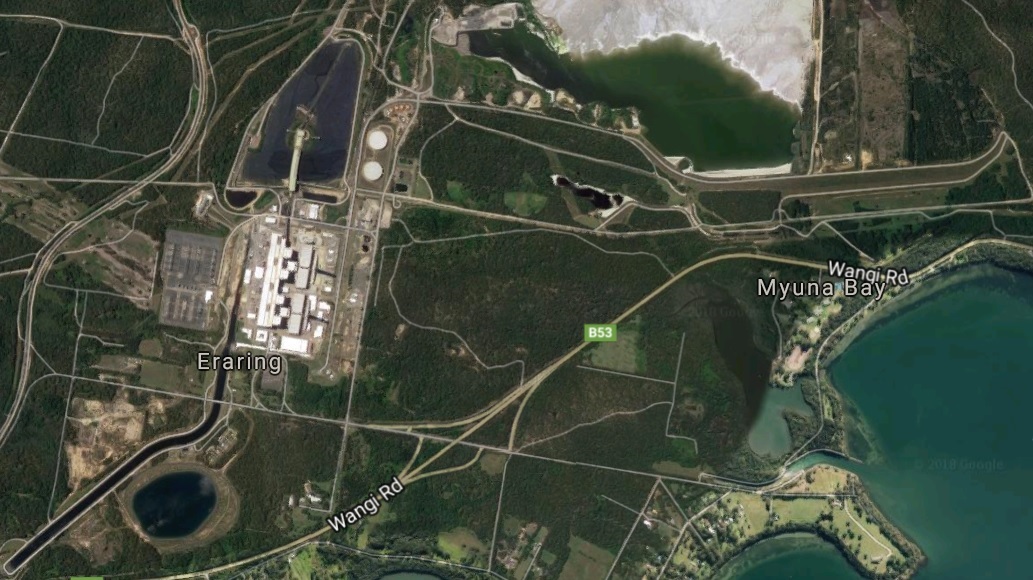 Fig 2: Eraring coal fired power plant
Available generation for each of the 4 units was 700 MW max, slightly less than the name plate capacity of 720 MW.
Unit 1 started only on Jan 4th 2018.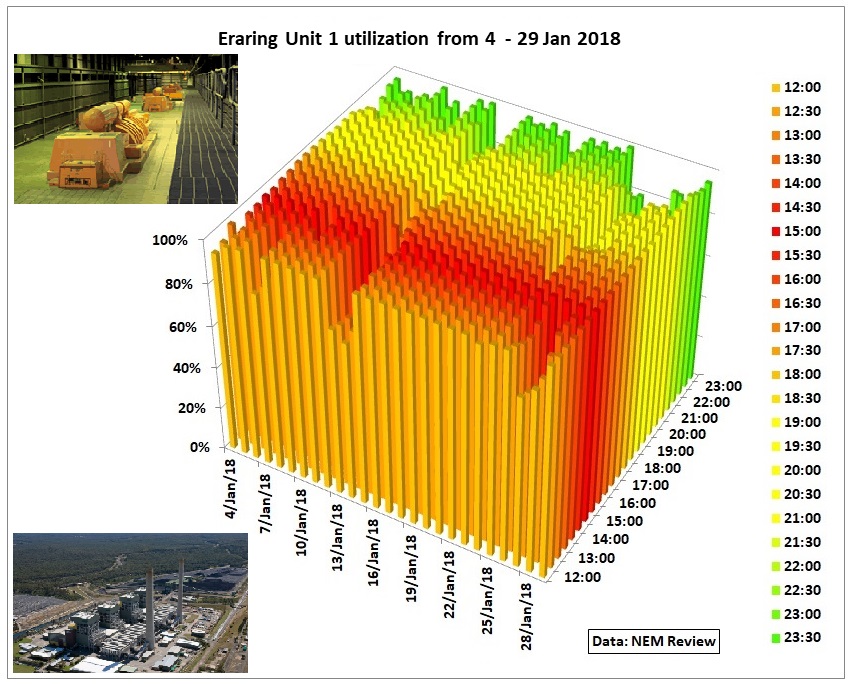 Fig 3: 3-dimensional representation of utilization of available generation between 4 Jan 2018 and 29 Jan 2018 in the afternoon (yellow to red) and evening (yellow to green). The valleys show a malfunction of the power unit.
…click on the above link to read the rest of the article…