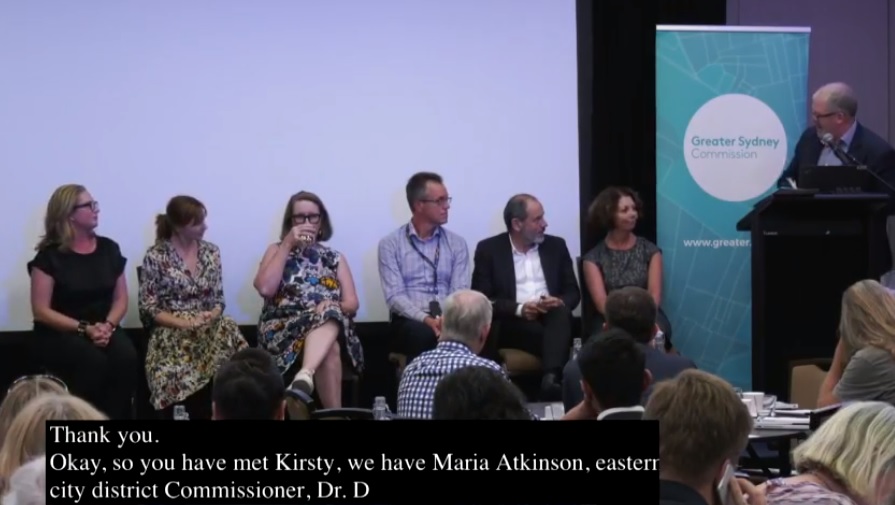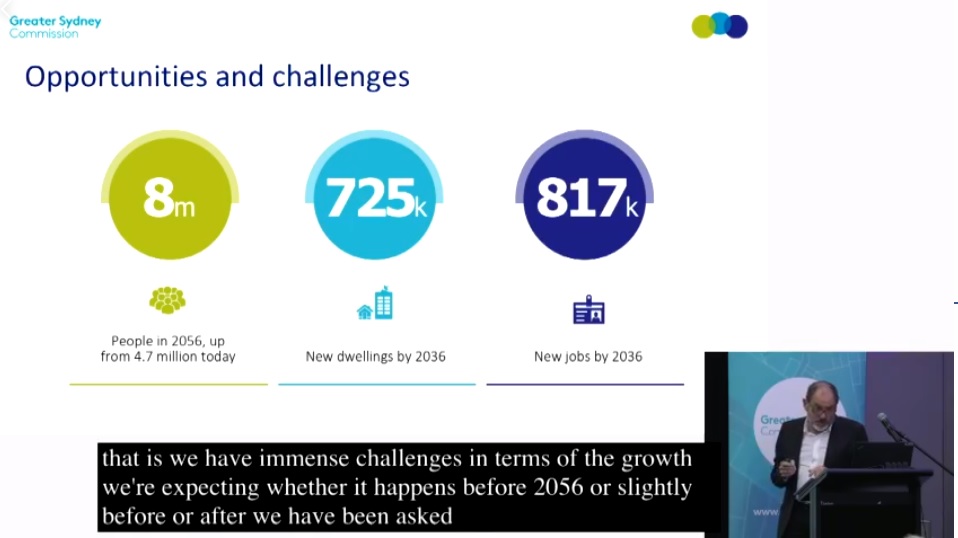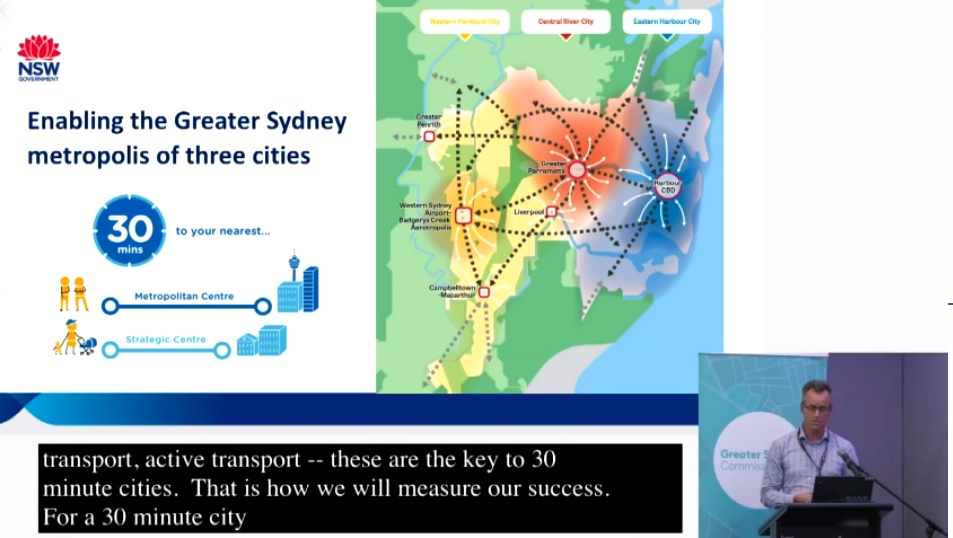 Fig 4: Recommendations on energy
https://insw-sis.visualise.today/documents/INSW_2018SIS_BuildingMomentum.pdf
In Q&A questions had to be submitted in writing:
My question was: "In which document can I find your energy calculations? How much oil, gas and coal will Sydney need in 10, 20 years? Have emission calculations been done? Has resource consumption as a function of alternative immigration scenarios been calculated?"
The host (Craig) sorted and selected the questions. He left out the immigration related part of my question and replaced it with: "And how about resource consumption?" This shows the GSC does not want an immigration debate because it would practically put in question their whole perpetual growth planning.
The Commissioner for Environment, Rod Simpson, answered:
"Good question. So we have actually got a publication where we are looking at the actual energy demand, the water demand across Sydney up on the web. So I encourage you to look at that.
…click on the above link to read the rest of the article…