Maximum demand for electricity increased from 9,500 MW on 13 Jan 2019 (16:00) to a whopping 14,000 MW on 17 Jan 2019 (17:30).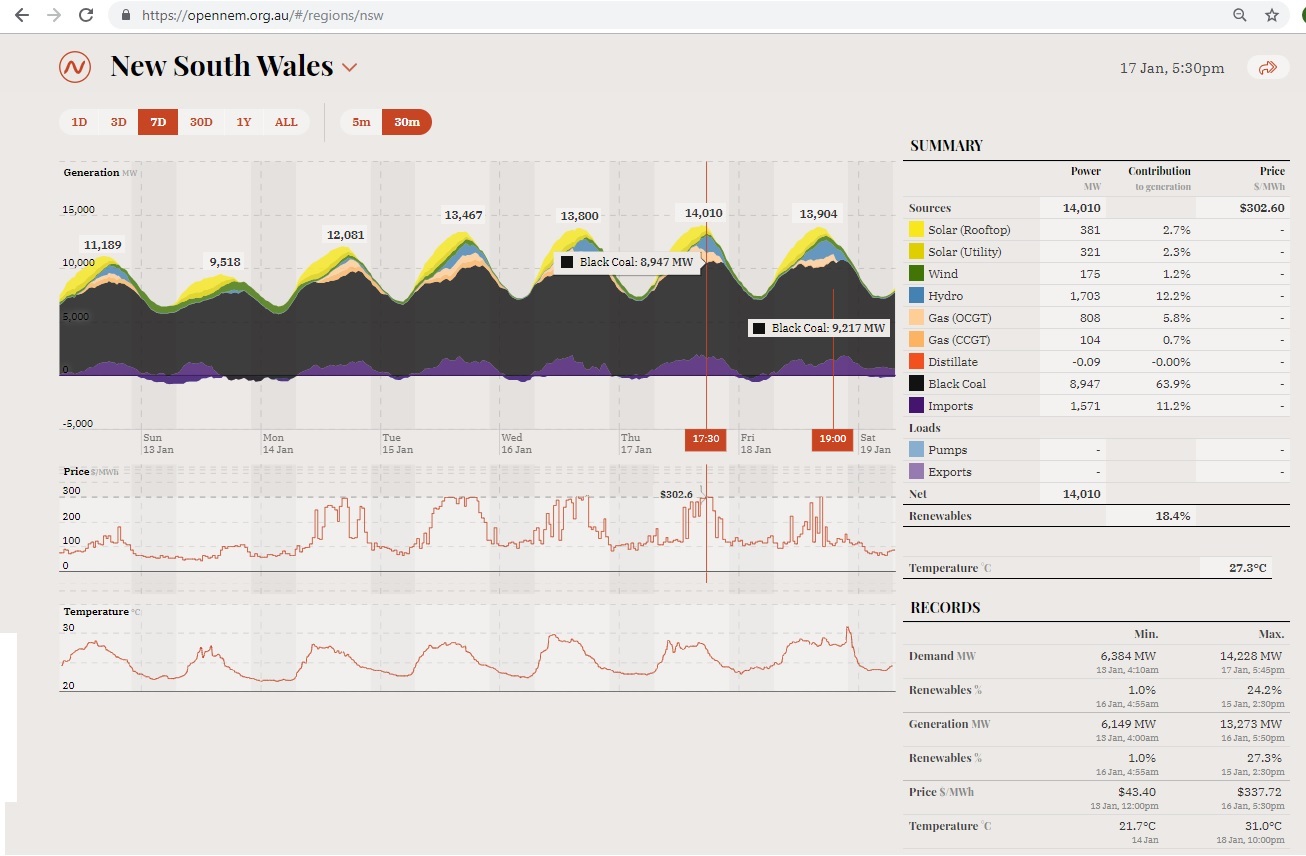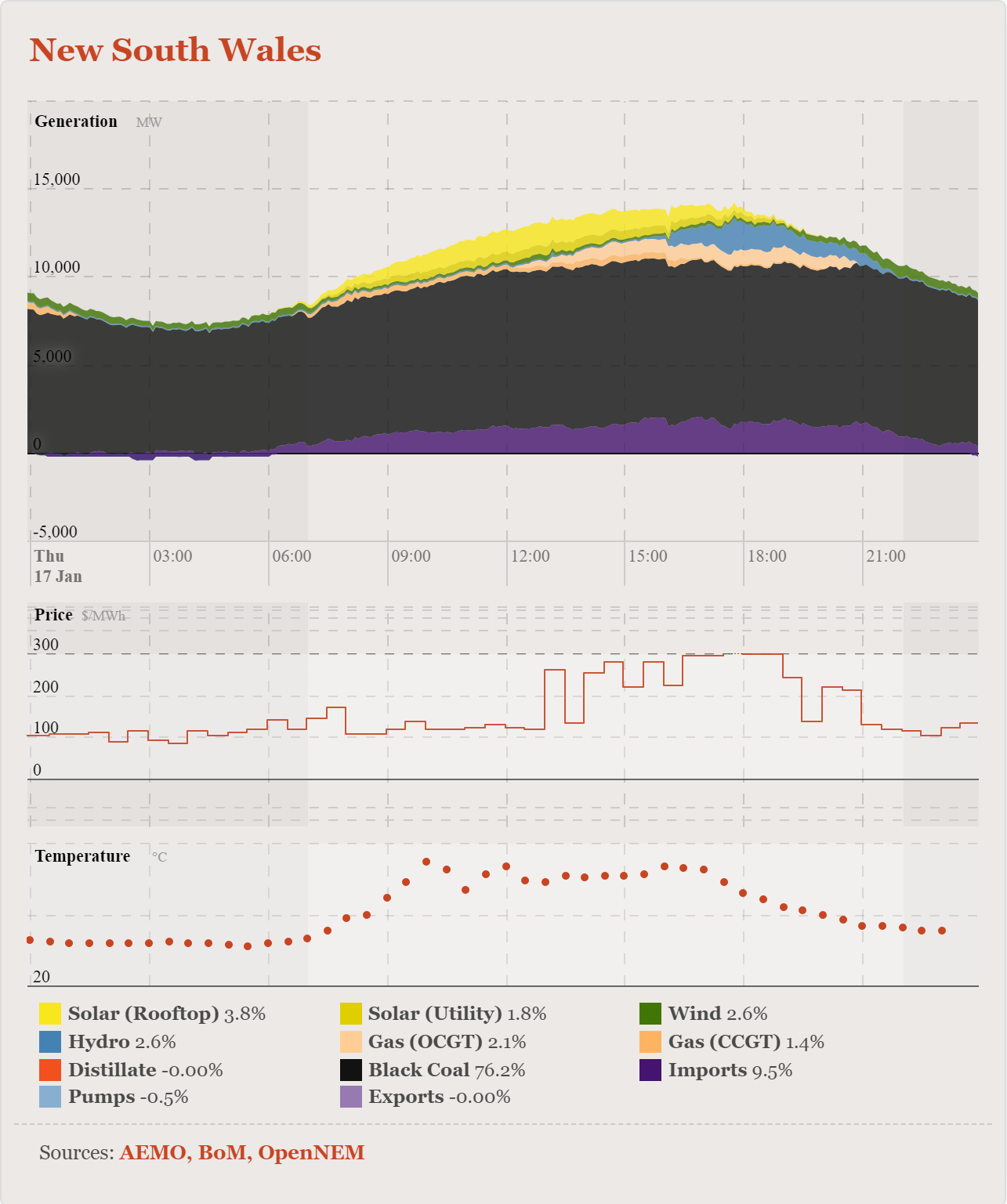 Downloading the data in XLS format allows us to restack the above graph to show more details on coal: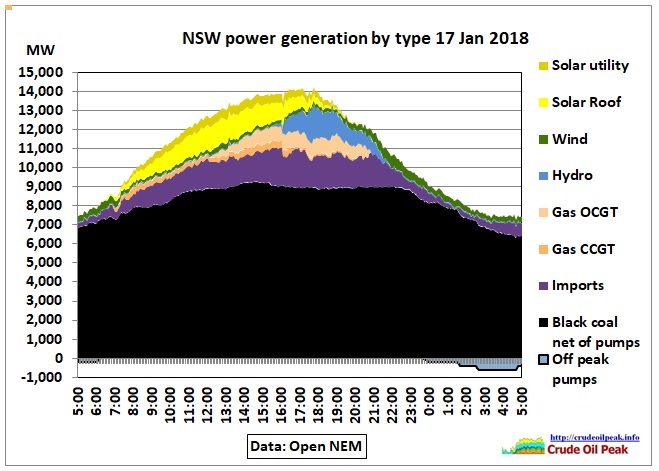 "Black coal net of pumps" means that off-peak pumping for hydro storage has been deducted from the total coal generation. We see that the off-peak pumps replace only part of the main hydro generation (around 1/3) so Snowy would run dry without replenishment by rain.
Coal fired power generation reached around 9,000 MW by 1 pm and continued at that level until 10 pm. That is 93% of the maximum theoretical capacity of 9,660 MW as per following table:

https://www.aemo.com.au/Electricity/National-Electricity-Market-NEM/Planning-and-forecasting/Generation-information
Note that Liddell's capacity was reduced to 1,800 MW (which seems to be 4×450 MW). However, the Australia Institute has only 4×350 MW as per December 2018.
http://www.tai.org.au/content/unit-trip-liddell-nsw-2018-12-23
This aging coal plant is scheduled to be closed in 2022 due to ongoing technical problems.
Let's zoom into generation excluding coal: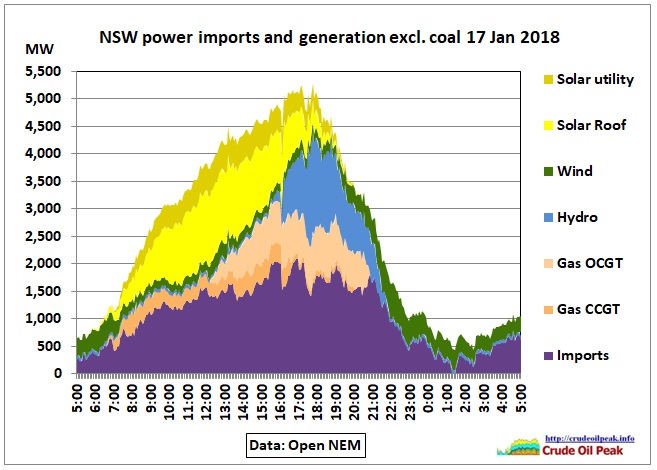 When the demand peak happens between 16:00 and 18:00 solar output is going down. Imports can't increase due to capacity constraints of interconnectors and also generation availability in other States so hydro has to cover the peak on top of gas.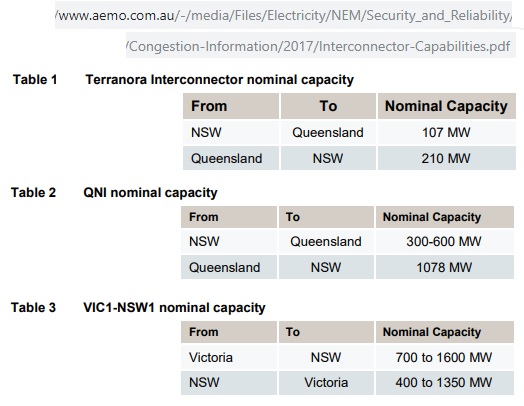 …click on the above link to read the rest of the article…