The past 25 years of "growth" and brief recessions may not be a good guide to the next few years.
In the lunar calendar that started February 8, this is the Year of the Red Monkey.
I found this description of the Red Monkey quite apt:
"According to Chinese Five Elements Horoscopes, Monkey contains Metal and Water. Metal is connected to gold. Water is connected to wisdom and danger. Therefore, we will deal with more financial events in the year of the Monkey. Monkey is a smart, naughty, wily and vigilant animal. If you want to have good return for your money investment, then you need to outsmart the Monkey. Metal is also connected to the Wind. That implies the status of events will be changing very quickly. Think twice before you leap when making changes for your finance, career, business relationship and people relationship."
(Source)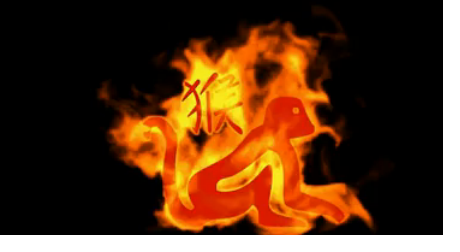 In other words, the financial world will be volatile. And few will have the agility and wile to outsmart the market-monkey.
For those who don't believe in astrological forecasts, there are plenty of other reasons to anticipate sustained volatility in 2016 that strips certainty and cash from bulls and bear alike.
What's the Source of Volatility?
Why are global markets now so volatile? The basic answer is as obvious as it is officially verboten: the global growth story is unraveling, and central banks and governments are increasingly desperate to re-ignite stagnating growth.
When solid evidence of flagging trade, sales and profits surfaces, markets drop. When central banks and states talk up monetary and fiscal stimulus, markets leap higher, as seven years of stimulus programs have rewarded those who "buy the dips."
…click on the above link to read the rest of the article…