The two below Rystad charts were published by CNN Money on November 23, 2015.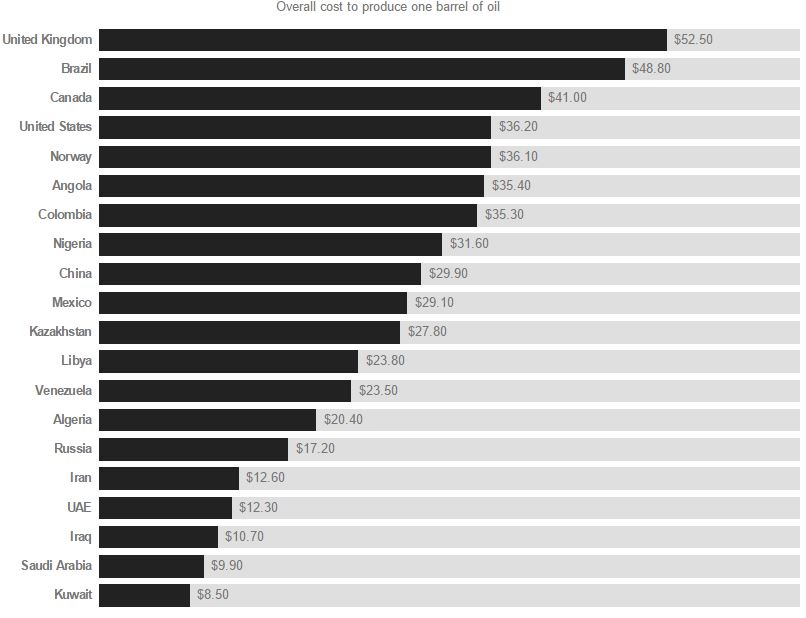 This is overall or average cost, not marginal cost. It cost Canada $41 to produce a barrel of oil but only cost Russia $17.20. I guess that is why Canada is cutting back but Russia is not.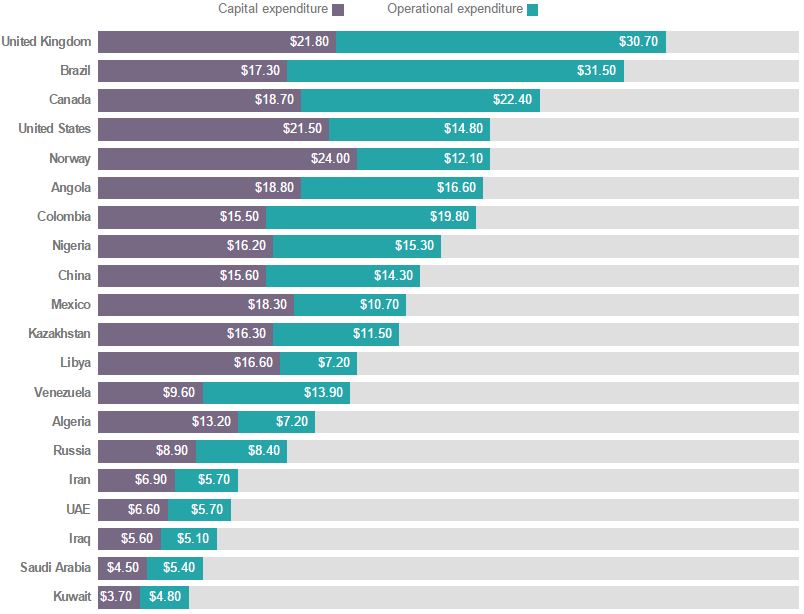 Here is the breakdown between capital expenditures and operational expenditures. Why would the United Kingdom's operational expenditures be two and one half times those of Norway? After all, they are both drilling basically the same oil field.
So why is not the price of oil having a more dramatic effect on production? Well it is, it just takes a while. Here are some plans from about a year and a half ago, when the price of oil was much higher.
Rystad published the two below charts in their US Shale Newsletter in January 2015 but the data dates from the 4th quarter of 2014, just as the price of oil had started to drop.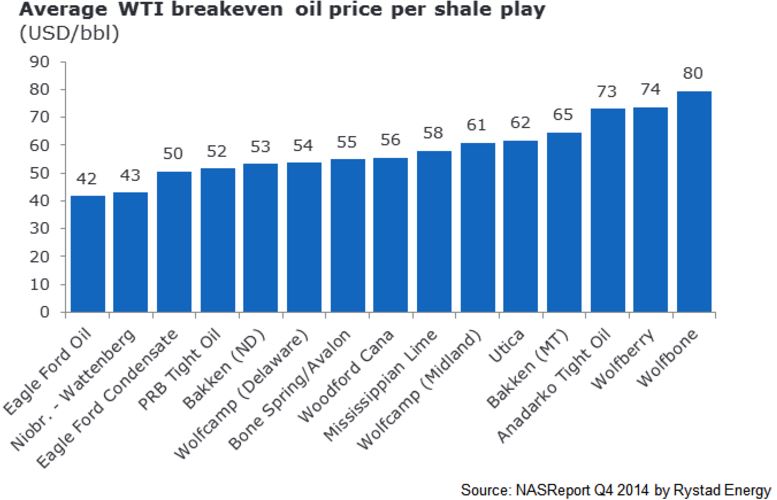 At that time Bakken (ND) had a break even price of $53 while Eagle Ford oil had a break even price of $42 and Eagle ford condensate a break even price of $50.
The below chart, from the same newsletter, assumes $90 a barrel oil.
…click on the above link to read the rest of the article…