The OPEC Monthly Oil Market Report is just out  with the crude only production numbers for the 12 OPEC countries. The data below is in thousand barrels per day and the last data point is September 2015.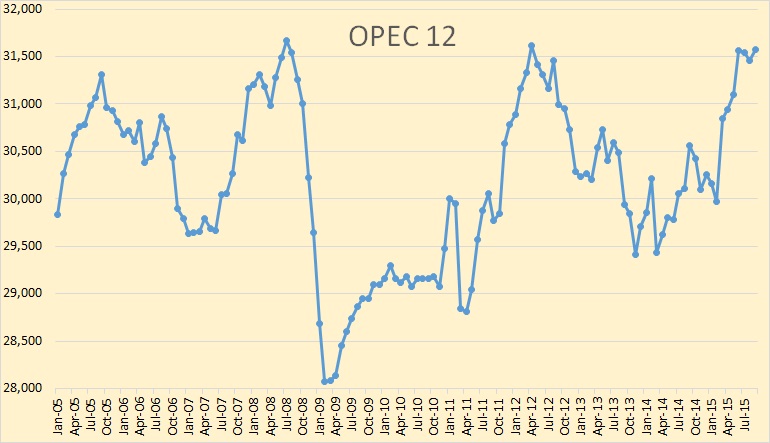 OPEC 12 crude only production was up 109,000 barrels per day in September but that was after the August production numbers were revised down by 82,000 bpd. OPEC crude only production now stands at 31,571,000 pbd. That is just 12,000 bpd above June production but still 100,000 bpd below their peak in July of 2008.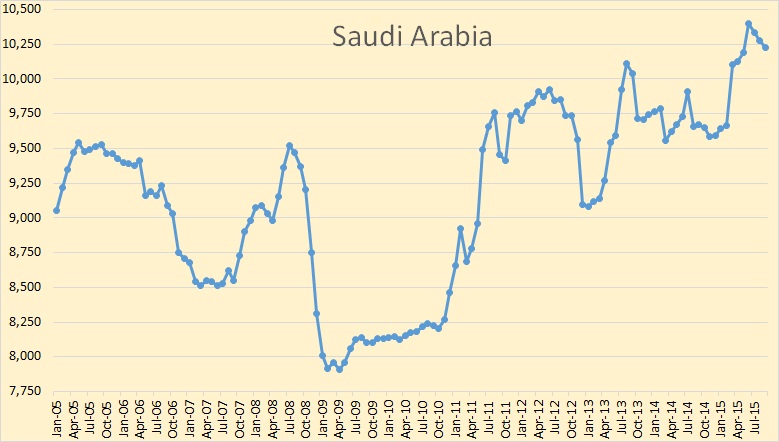 Saudi Arabia was down 48,000 bpd in September to 10,225,000 bpd. That is 174,000 bpd below their latest peak in June.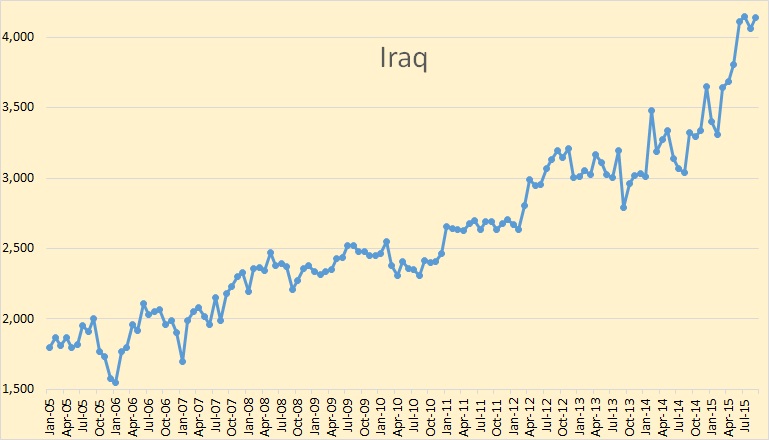 The big gainer in September was Iraq, up 80,100 bpd in September. That is still 5,000 bpd below their latest peak in July.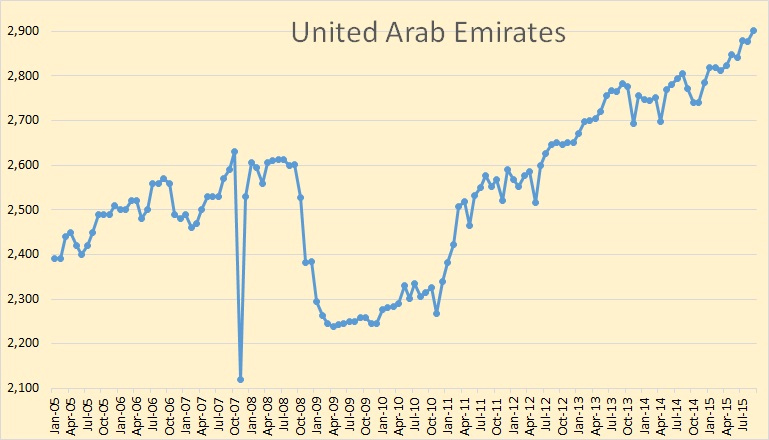 The UAE hit a new high in September, up 24,300 bpd in September to 2,902,000 bpd.
…click on the above link to read the rest of the article…