More than 40% of land vertebrates will be threatened by extreme heat by the end of the century under a high emissions scenario, with freak temperatures once regarded as rare likely to become the norm, new research warns.
Reptiles, birds, amphibians and mammals are being exposed to extreme heat events of increasing frequency, duration and intensity, as a result of human-driven global heating. This poses a substantial threat to the planet's biodiversity, a new study warns.
Under a high emissions scenario of 4.4C warming, 41% of land vertebrates will experience extreme thermal events by 2099, according to the paper, published in Nature.
In worse affected regions, such as the Mojave desert in the US, Gran Chaco in South America, the Sahel and Sahara in Africa and parts of Iran and Afghanistan, 100% of species would be exposed to extreme heat. It is not possible to say if these areas would be uninhabitable, but it is likely that more species would become extinct.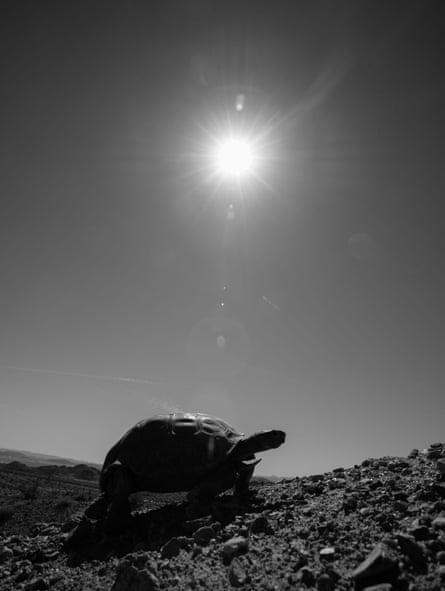 Researchers mapped the effects of extreme heat on more than 33,000 land vertebrates by looking at maximum temperature data between 1950 and 2099. They considered five predictions of global climatic models based on different levels of greenhouse gas emission, as well as the distribution of terrestrial vertebrates, to work out how exposed animal populations would be.
…click on the above link to read the rest…