Cash is now king in Lebanon, where a three-year economic meltdown has led the country's once-lauded financial sector to atrophy and turned the country into a Venezuelan-esque hyperinflationary hell. The country has been hit hard by events over the past few years, starting with COVID.
In August 2020, the city of Beiruit was practically destroyed by a massive blast which killed at least 200 people and triggered as much as $15 billion in damage…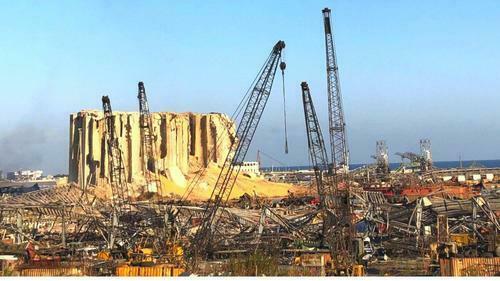 In March 2021, violent protests erupted across Lebanon as the currency collapse accelerated and with it the economy and people's living standards.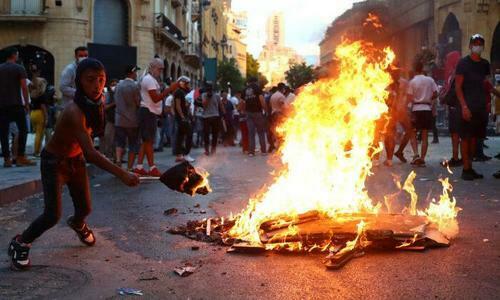 And most recently, In December 2022, the Lebanese parliament failed for the eighth consecutive time to elect a new president, as a majority of lawmakers opposed the options laid on the table.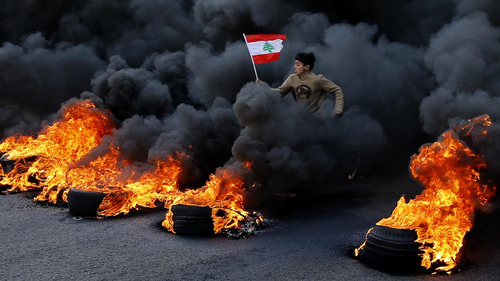 The prolonged power vacuum only exacerbates the situation, as Beirut is currently unable to enact sweeping reforms demanded by international lenders as a condition for releasing billions of dollars in loans.
All of which has sent the 'parallel' FX rate to a stunning 60,000/USD (compared to the official Pound – often nicknamed 'Lira' – rate of 1500/USD)…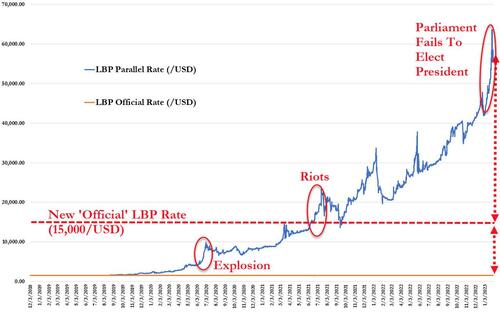 As Reuters reports, Zombie banks have frozen depositors out of tens of billions of dollars in their accounts, halting basic services and even prompting some customers to hold up tellers at gunpoint to access their money.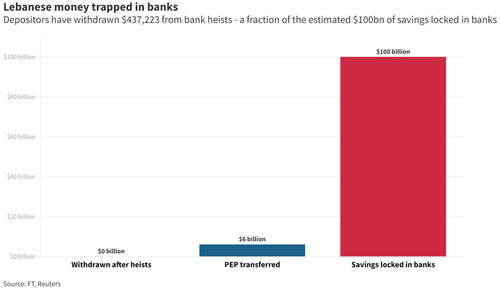 Not a week goes by without Lebanese depositors storming their own banks in a desperate attempt to access savings frozen after the country's economy collapsed.

Banks began imposing draconian limits on withdrawals and transfers in 2019, leaving depositors able to access only a fraction of their savings in dollars and Lebanese pounds.
and heists…
The National has recorded 27 depositor bank "heists" since the start of the year, including armed and unarmed hold-ups and sit-ins.
…click on the above link to read the rest…