Home » Posts tagged 'currency'
Tag Archives:
currency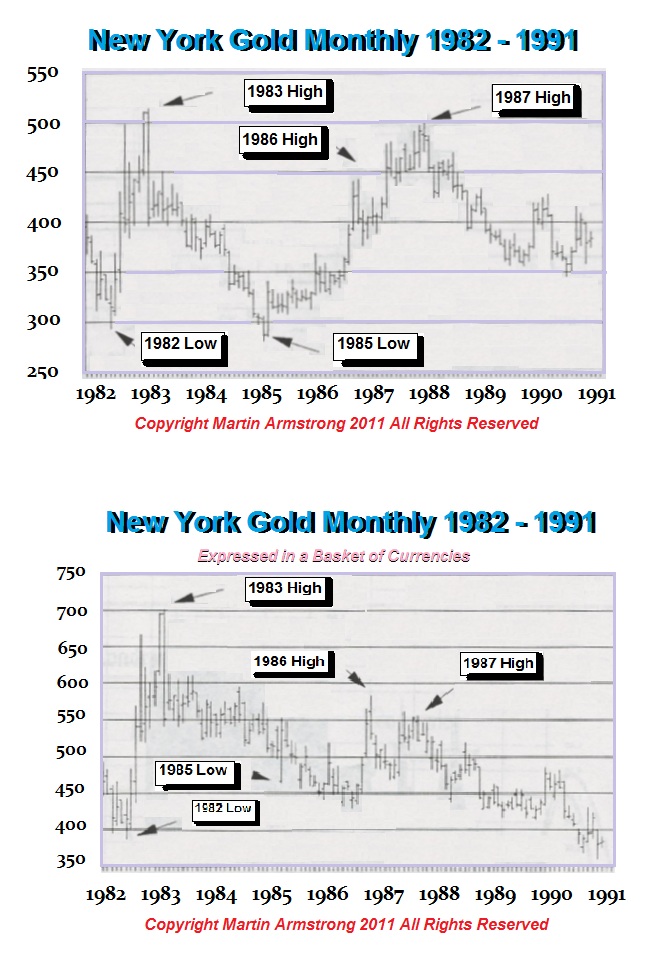 COMMENT: Marty,
Each day I read reports from so called reputable people expressing what they think might happen given the backdrop today. It is laughable. Most do this based on superficial analysis or cursory comparisons with things that appear to line up, appear to rhythm, to paraphrase M Twain. What a joke.
I say this here because as I relearn what I once thought I knew, analyze my mistakes using real data…it brings me back to you and your marvelous study of history, your database, which is incomparable, and your willingness…let's call it humility, to let Socrates make the call. Just remarkable.
What this has done for me is save countless hours reading nonsense and instead focusing on the data. Not trying to push my opinions on a trade and expect the market will follow, but respect what is there and not force things. Nothing is absolute, no one is always right. But today there are so many people who are flat out wrong, who claim to be right…just give them time, it explains why the government fails repeatedly…because these are the people who, like Keynsians or socialists claim…just give it more money…it will work. Right. History always seems to tell a different story.
MS
REPLY: Thank you. What I try to get across is what I have learned from my clients. Because I was perhaps the only international analyst in foreign exchange back in the 70s and 80s, we ended up with the largest client base that was so diverse that it compelled me to look at the world through everyone else's eyes. I remember doing an institutional conference in Zurich probably around 1982-1983. People started flying in to attend from around the world. There were people from the USA and Canada as well as Germany who traveled to Zurich.
…click on the above link to read the rest of the article…