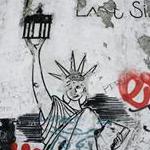 The Conference Board – a nonprofit think tank that delivers cutting edge research – recently published its latest Leading Economic Index (LEI) for the United States.  The findings were a giant bummer.  In December, the LEI dropped for the tenth consecutive month.
The LEI, if you're unfamiliar with it, consolidates various measures of economic activity, including credit, interest rate spreads, consumer expectations, building permits, new orders of goods and materials, and several other items, to assess which way the economic winds are blowing.  Over the past six months, the LEI has fallen by 4.2 percent.  This is the fastest six-month decline since the great coronavirus panic.
This week, the Bureau of Economic Analysis provided its advance estimate of Q4 U.S. gross domestic product (GDP).  For the final quarter of 2022, real GDP increased at an annual rate of 2.9 percent.
How could it be that GDP is expanding while the LEI is contracting?
The most probable answer we can think of is the massive expansion of consumer debt.  For example, credit card balances hit a new record of $866 billion during Q3 2022.  That marks a year-over-year increase of 19 percent.
Americans are borrowing from their future to make ends meet today.  This may give GDP the appearance that it's expanding.  But, in reality, the GDP expansion is merely a measurement of the rate that consumers are going broke.
The fact is the U.S. economy is traversing headlong into a recession at the worst possible time.  We expect things will get especially ugly, as consumers are operating in a world of chaos…
World of Chaos
In a centrally planned economy, decisions are not made between individuals through free market mechanisms.  Instead, they're made by politicians and bureaucrats through policies of mass market intervention.
…click on the above link to read the rest…