Hello darkness my old friend. I come to talk with you again.

~ Simon and Garfunkle in The Sounds of Silence
This Year in Review is brought to you by Pfizer, FTX, and Raytheon…
Every year, David Collum writes a detailed "Year in Review" synopsis full of keen perspective and plenty of wit. This year's is no exception, with Dave striking again in his usually poignant and delightfully acerbic way.
Read Part 1: 2022 Year in Review: All Roads Lead to Ukraine here…
To download this Part 2 as a pdf, 2022 The Year in Review: The War in Ukraine.
The War in Ukraine
The decision of one man to launch a wholly unjustified and brutal invasion of Iraq…I mean of Ukraine… 1

~ Former President George W. Bush, Freudian slipping
We are on the cusp of WWIII, what could become the most inclusive war in history, with world leaders who seem incapable of orchestrating a decisive paintball attack. Like so many, I rely on geopolitical events to learn about politics and geography. Task #1: figure out where Ukraine is located on a map. I stumbled upon this top-secret Pentagon strategy map: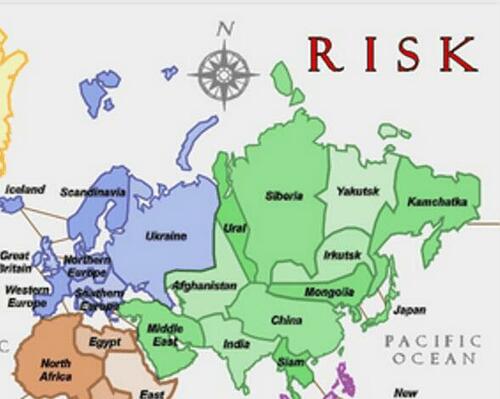 Oh my God. They have already removed Russia! Task #2: resolve spelling and grammar issues. Is it Ukraine or The Ukraine; Odesa or Odessa; Kiev or Kyiv; Zelensky, Zelenskiy, or Zelenskyy; Donbas or Donbass; and Dumbass or Biden? First disclaimer: there is no chance that I can understand a border war in or near the Baltics. I take solace in that y'all are in the same boat. I am grand theorizing—creating big narratives for a hopelessly complex topic—describing the World According to Dave…
…click on the above link to read the rest…