The Newnew Polar Bear
Over the weekend of October 8th there was an unusual drop in pressure in the Finnish-Estonian Balticconnector gas pipeline. By the morning of October 10th, an investigation had found that the pipeline had ruptured. Telecom cables linking Finland, Estonia and Sweden had also been damaged, as had a Russian telecom cable in the Gulf of Finland.
By October 20th, Finland and Estonia were pointing the finger at the Newnew Polar Bear – a Chinese vessel. The Finnish National Bureau of Investigation produced a large anchor found near the damaged pipeline, which it believes belonged to the 169-meter-long ship and likely broke off as it was dragged across the sea floor. Investigators have not explained a theory for how exactly the anchor damaged telecom cables on opposite sides of the pipeline and broke off at the Balticconector.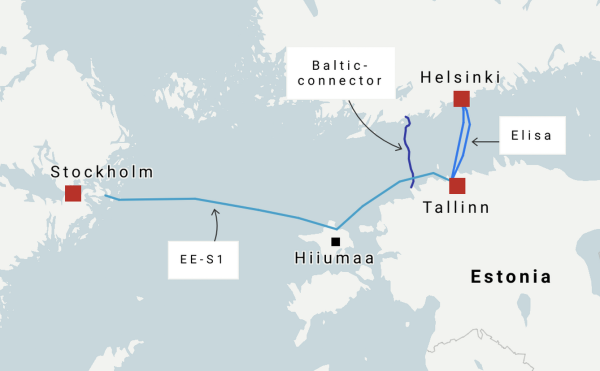 I haven't been able to track down an exact distance between the Balticconnector and the telecom cables, but Finnish telecom operator Elisa told Reuters that the distance between the two was "significant."
Nonetheless, speculation is that damaging the pipeline and cables would have been hard to do without knowing. According to Insurance Marine News:
It seemed unlikely-to-impossible that the crew could have been unaware of this incident, as the event would have slowed the ship dramatically and involuntarily…
…click on the above link to read the rest…