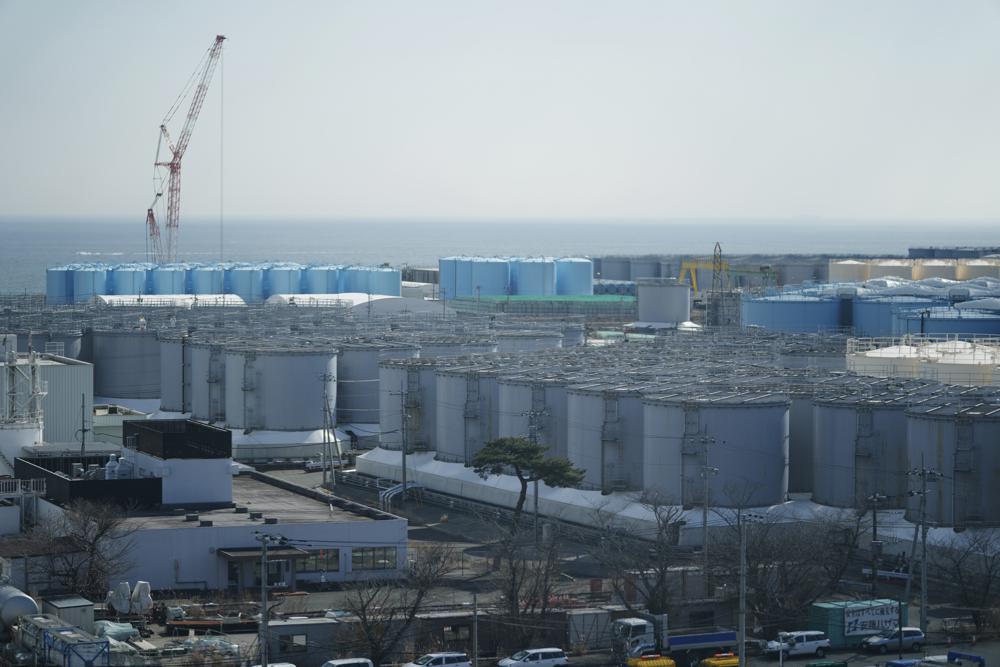 OKUMA, Japan (AP) — Eleven years after the Fukushima Daiichi nuclear power plant was ravaged by a meltdown following a massive earthquake and tsunami, the plant now looks like a sprawling construction site. Most of the radioactive debris blasted by the hydrogen explosions has been cleared and the torn buildings have been fixed.
During a recent visit by journalists from The Associated Press to see firsthand the cleanup of one of the world's worst nuclear meltdowns, helmeted men wore regular work clothes and surgical masks, instead of previously required hazmat coveralls and full-face masks, as they dug near a recently reinforced oceanside seawall.
Workers were preparing for the planned construction of an Olympic pool-sized shaft for use in a highly controversial plan set to begin in the spring of 2023 to gradually get rid of treated radioactive water — now exceeding 1.3 million tons stored in 1,000 tanks — so officials can make room for other facilities needed for the plant's decommissioning.
Despite the progress, massive amounts of radioactive melted fuel remain inside of the reactors. There's worry about the fuel because so much about its condition is still unknown, even to officials in charge of the cleanup.
…click on the above link to read the rest…