The OPEC Monthly Oil Market Report (MOMR) for March 2022 was published this week. The last month reported in each of the charts that follow is February 2022 and output reported for OPEC nations is crude oil output in thousands of barrels per day (kb/d). In most of the charts that follow the blue line is monthly output and the red line is the centered twelve month average (CTMA) output.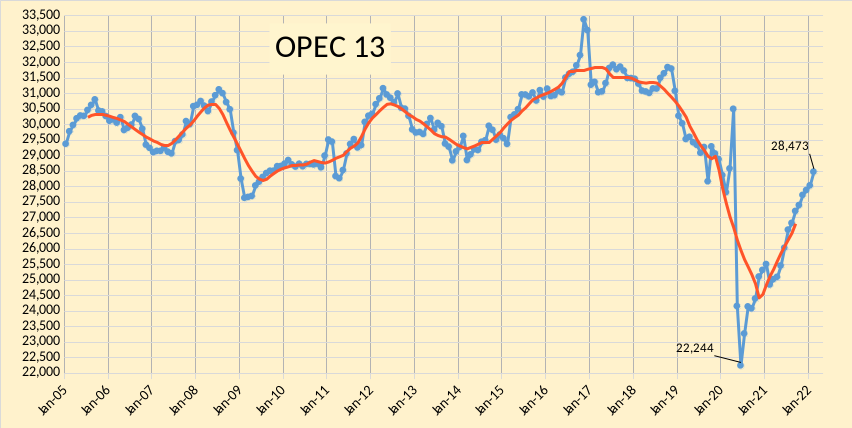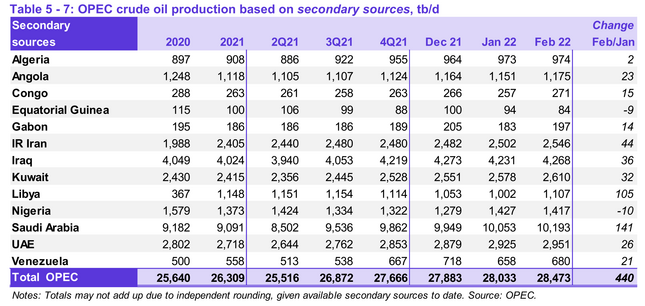 OPEC output increased by 440 kb/d according to secondary souces in February. January 2022 output was revised higher by 52 kb/d from what was reported last month and December 2021 output was revised lower by 35 kb/d compared to the February 2022 MOMR. Most of the increase in OPEC output was from Saudi Arabia(141 kb/d) followed by Libya (105 kb/d), Iran (44 kb/d), Iraq (36 kb/d), and Kuwait (32 kb/d). Six OPEC members saw increases of less than 27 kb/d (total of 101 kb/d for that group of 6 nations). Only two OPEC nations had lower output in February with a total decrease of 19 kb/d.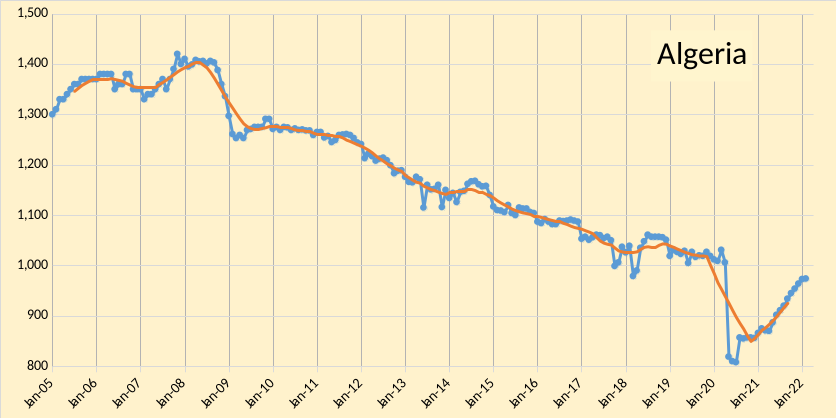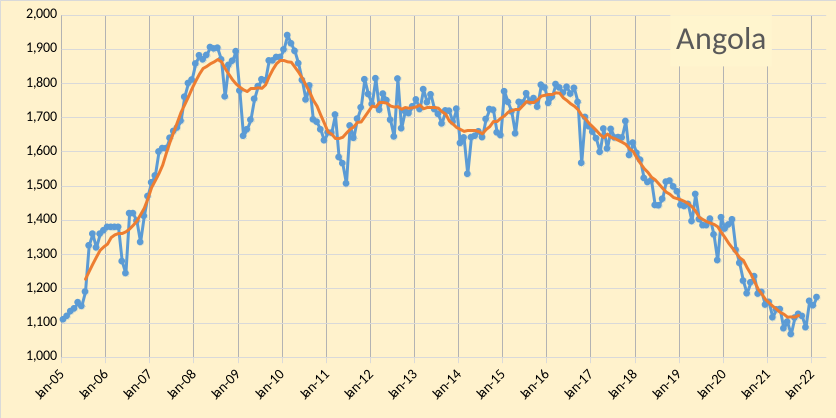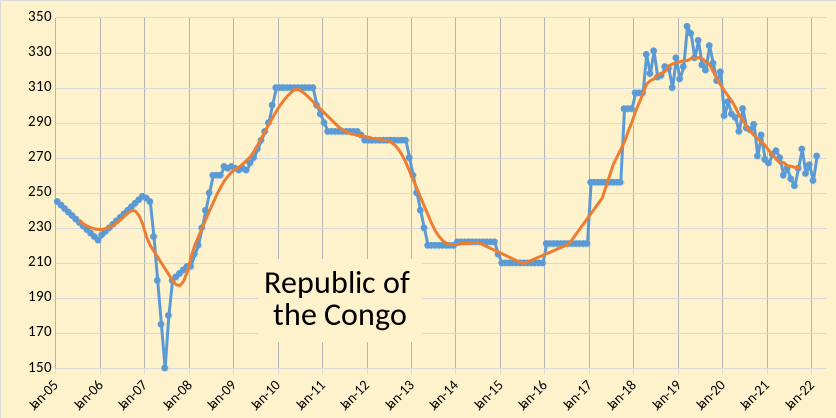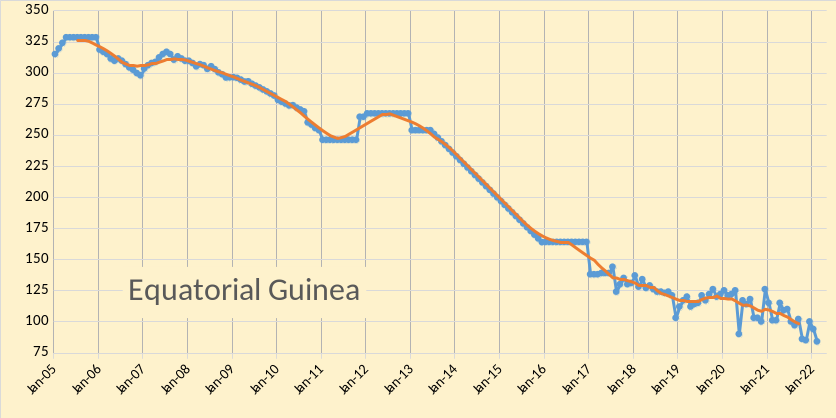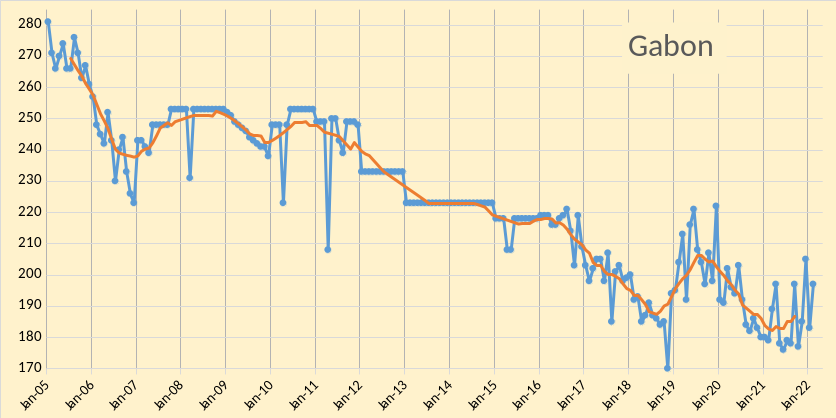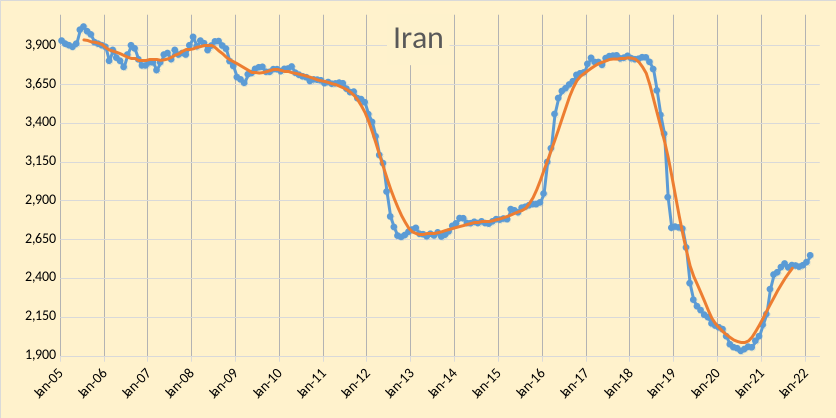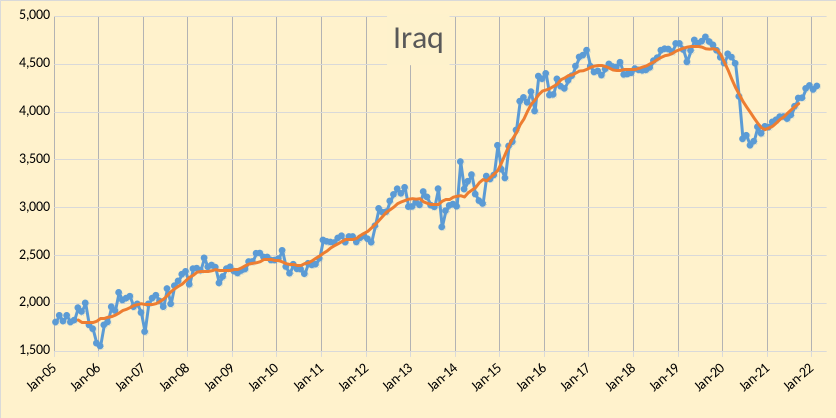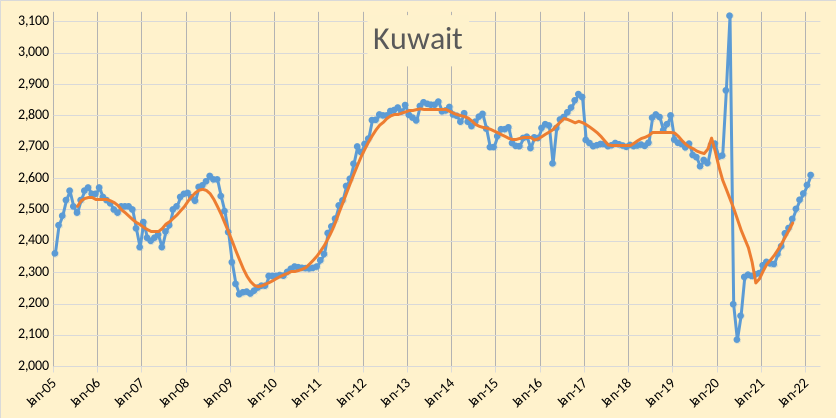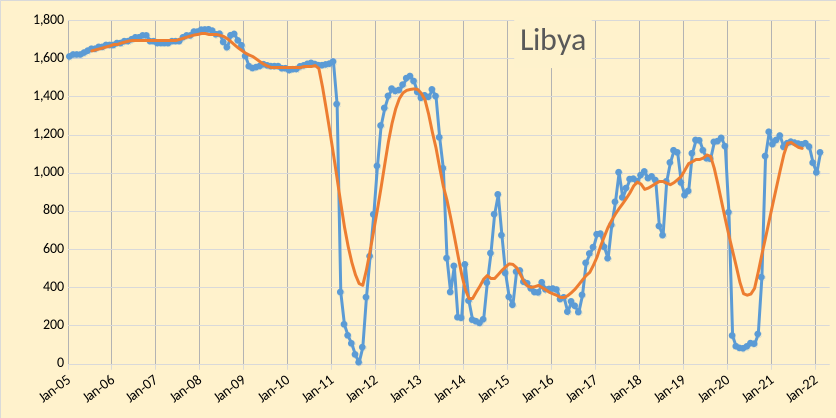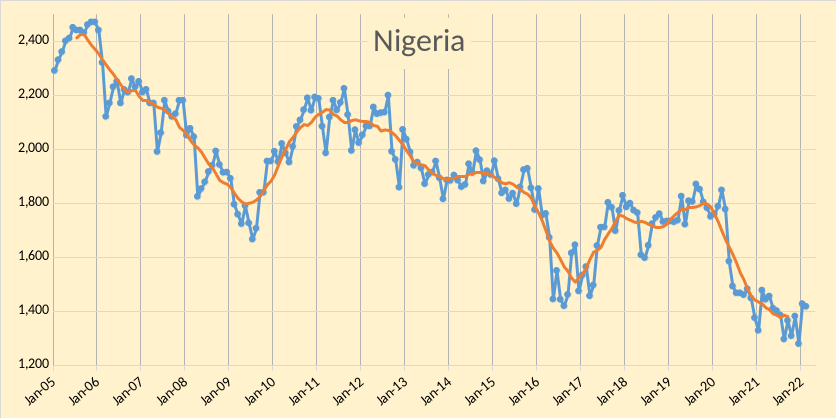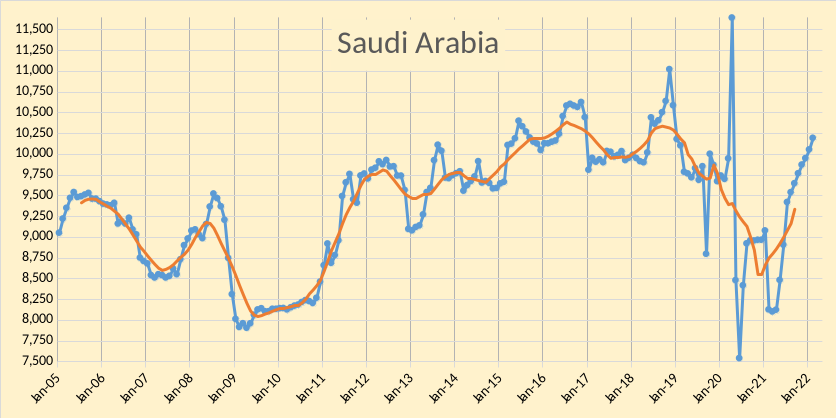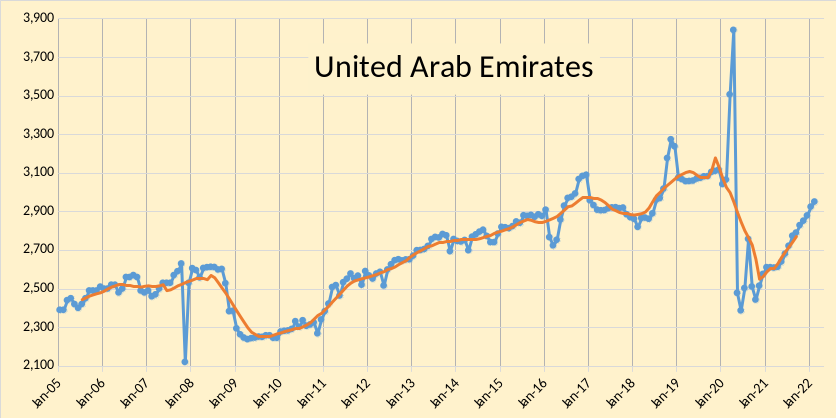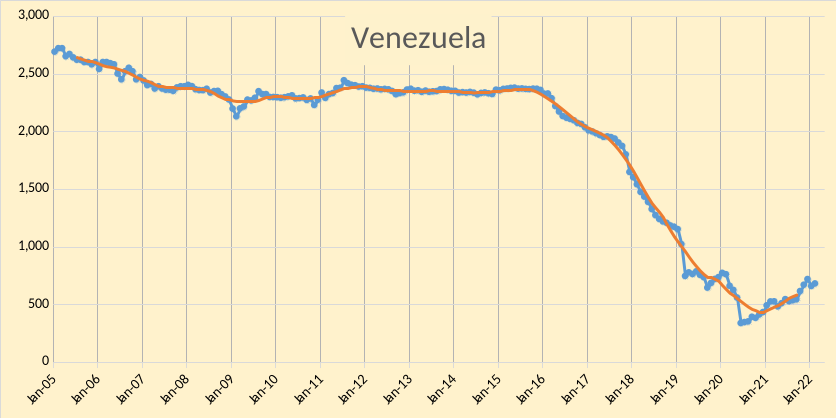 In the chart below OPEC 13 crude and Russian C+C are shown, I expect that OPEC 13 crude plus Russian C + C will likely top out at about 40500 kb/d, if sanctions are not removed from Iran and Venezuela, potential future increase for OPEC 13 and Russia is about 1000 kb/d without Iranian sanctions relief. If Russia falters due to ongoing sanctions and cannot increase output from the February 2022 level, potential OPEC capacity is reduced to about 700 kb/d.
…click on the above link to read the rest of the article…