This week, the NSW government announced almost A$500 million towards boosting the uptake of electric vehicles. In its new electric vehicle strategy, the government will waive stamp duty for cars under $78,000, develop more charging infrastructure, offer rebates to 25,000 drivers, and more.
Given the transport sector is Australia's second-largest polluter, it's a good thing Australian governments are starting to plan for a transition to electric vehicles (EVs).
But transitioning from cities full of petrol-guzzling vehicles to cities full of electric ones won't address all of the environmental and social problems associated with car dependence and mass manufacturing.
So, let's look at these problems in more detail, and why public transport really is the best way forward.
EVs do have environmental advantages over conventional vehicles. In particular, they generate less carbon emissions during their lifetime. Of course, much of the emissions reductions will depend on how much electricity comes from renewable sources.
But carbon emissions are only one of the many problems associated with the dominance of private cars as a form of mobility in cities.
Let's start with a few of the social issues. This includes the huge amount of space devoted to car driving and parking in our neighbourhoods. This can crowd out other forms of land use, including other more sustainable forms of mobility such as walking and cycling.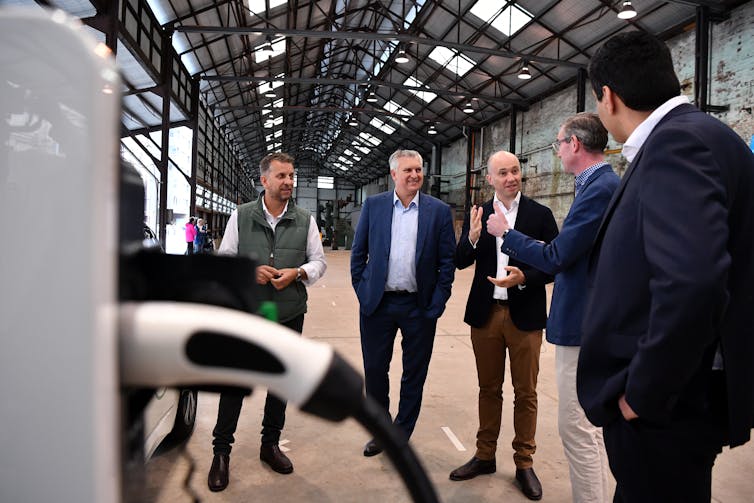 There are the financial and mental health costs of congestion, as well, with Australian city workers spending, on average, 66 minutes getting to and from work each day. Injuries and fatalities on roads are also increasing, and inactivity and isolation associated with driving can impact our physical health.
…click on the above link to read the rest of the article…