Over the past 20 years a steady trickle of scientific papers has reported that there are fewer insects than there used to be. Both the combined weight (what scientists call biomass) and diversity of insect species have declined. Some studies were based on sightings by amateur entomologists, while others involved scientists counting the number of bugs splattered on car windshields. Some collected flying insects in traps annually for years and weighed them.
In the past six years, this trickle has become a flood, with more and more sophisticated studies confirming that although not all insect species are declining, many are in serious trouble. A 2020 compilation of 166 studies estimated that insect populations were on average declining globally at a rate of 0.9% per year. But the declines are uneven. Even within the same environments, populations of some insect species have waned, while others have remained stable and still some others increased. The reasons for these differences between insects are unknown, though evidently some are more resilient than others.
Until recently, much of the evidence has been drawn from protected areas in Europe and to a lesser extent North America. So what is the picture like elsewhere? A new study offers fresh data on the seasonal migrations of insects in east Asia. These insects, many of them pest species, fly north in spring every year to take advantage of the new growing season, and fly south in autumn to escape the cold.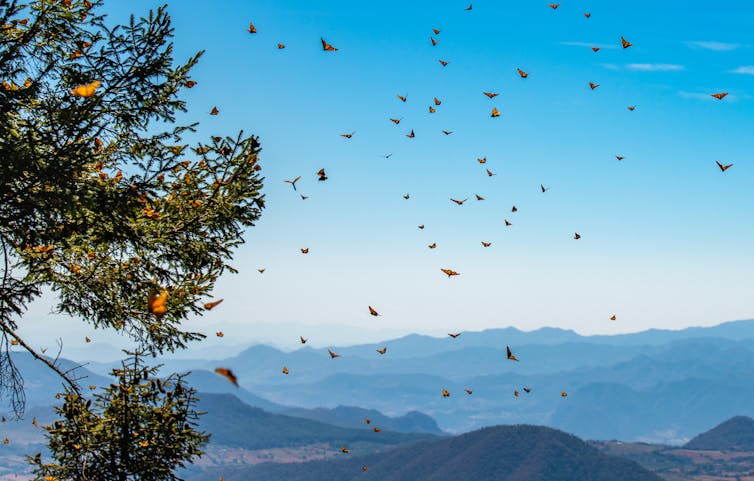 A progressive fall in the enormous numbers of these migrants indicates that insect declines are indeed a global problem.
Millions of migrating insects
Between 2003 and 2020, scientists from the Chinese Academy of Agricultural Sciences in Beijing caught almost 3 million migrating insects from high-altitude searchlight traps on Beihuang Island off the coast of northeast China….
…click on the above link to read the rest…