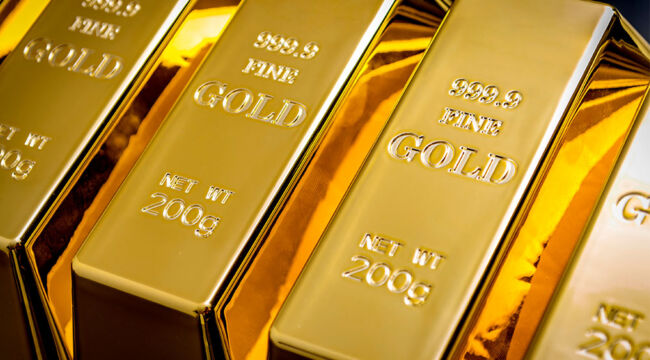 Gold is in the early stages of its third great bull run that will take it to record heights.
The first two great bull markets were 1971-1980 (gold up 2,200%) and 1999-2011 (gold up 760%). After peaking in 2011, gold fell sharply from that peak to below $1,100 per ounce by 2015.
Now the third great bull market is underway. It began on December 16, 2015, when gold bottomed at $1,050 per ounce at the end of the 2011-2015 bear market. Since then, gold is up significantly, but it's small change compared to 2,200% and 760% gains in the last two bull markets.
Still, most mainstream economists dismiss gold. They call it a barbarous relic and say it has no place in today's monetary system.
But today, I want to remind you of the three main arguments mainstream economists make against gold and why they're dead wrong.
There's Just Not Enough Gold to Support the Money Supply!
The first one you may have heard many times. "Experts" say there's not enough gold to support a global financial system. Gold can't support all the world's paper money, its assets and liabilities, its expanded balance sheets of all the banks and the financial institutions in the world. They say there's not enough gold to support that money supply.
That argument is complete nonsense. It's true that there's a limited quantity of gold. But more importantly, there's always enough gold to support the financial system. The key is to set its price correctly.
It is true that at today's price of about $1,875 an ounce, pegging it to the existing money supply would be highly deflationary.
But to avoid that, all we have to do is increase the gold price. In other words, take the amount of existing gold, place it at, say, $14,000 an ounce, and there's plenty of gold to support the money supply.
…click on the above link to read the rest of the article…