As one prominent CCP mouthpiece warned yesterday afternoon, China has unveiled its retaliation against Washington for ordering the abrupt closure of a consulate in Houston. And markets aren't taking it too well, with US futures moving even lower following a sharp selloff Thursday afternoon as the gravity of the situation finally rattled investor confidence.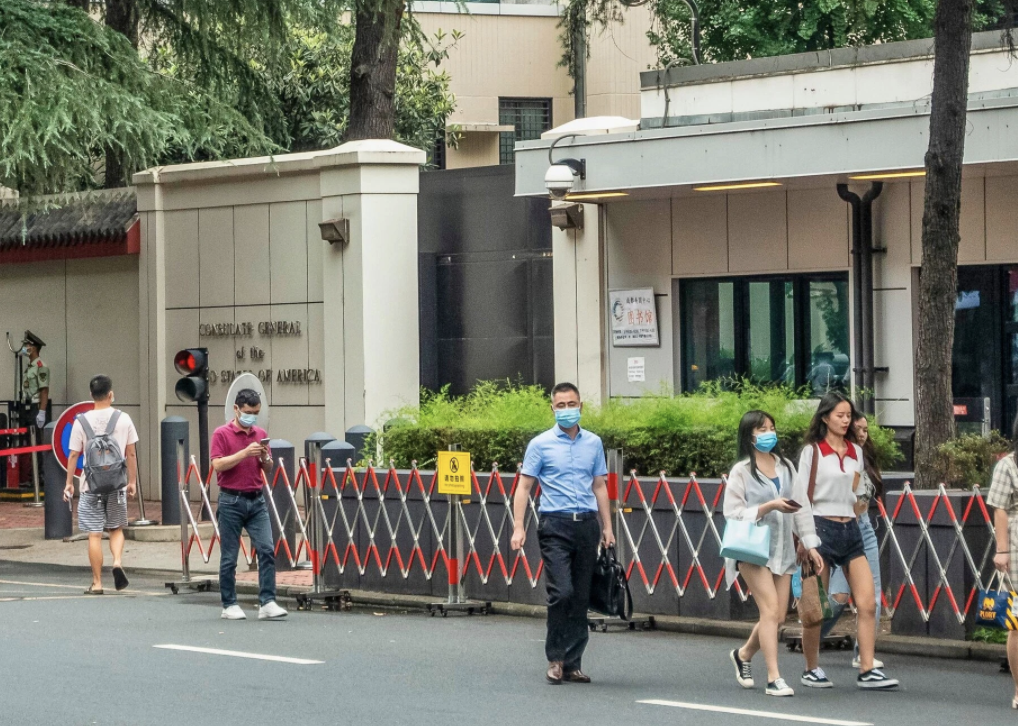 China announced Friday morning that it would order the closure of the American consulate in Chengdu, a major Chinese city and the capital of Sichuan Province.
China ordered the US to close Chengdu consulate within 72 hours, the same as the time that the US gave to China for the closure of the Houston consulate, according to Global Times editor Hu Xijin.
As the New York Times explains, this latest tit-for-tat suggests that the bilateral relationship between the world's two largest economies has reached another grim milestone as the deterioration accelerates.
The tit-for-tat consulate closures were yet another twist in deteriorating relations between Washington and Beijing, perhaps the gravest one yet. Previous moves by the two sides have included visa restrictions, new travel rules for diplomats and the expulsion of foreign correspondents. By shutting down diplomatic missions, however, the two countries seem to be moving inexorably toward a deeper divide.

The Ministry of Foreign Affairs in Beijing said the move was a "legitimate and necessary response to the unjustified act by the United States." It said the United States was responsible for the deterioration in relations and urged it to "immediately retract" its directive to close the consulate in Houston.

China's announcement came hours after Secretary of State Mike Pompeo delivered a speech outlining the Trump administration's increasingly aggressive stance toward China on virtually every aspect of the relationship — from trade to technology.
…click on the above link to read the rest of the article…