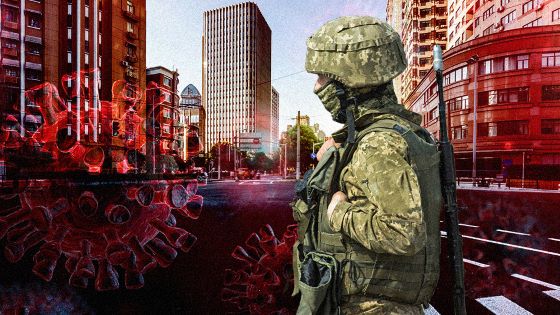 Some police officers have awoken to the world they are leaving for their children and are standing with the people against tyranny. While these instances are still few and far between, it's a good sign that at least a few may be realizing what kind of world they are enforcing at this point in human history.
For a long time, police officers and the military have done nothing more than blindly obey the commands of politicians and enforce even the most immoral of laws on the public. That seems to be changing, and we can always hope it will change more rapidly in the coming days.
David Icke To LEOs & Military: "Look Your Children In The Eye" & Tell Them YOU Enforced Tyranny
According to a report from the Federalist, police chiefs from Texas to Washington are standing up against the draconian orders from local power-hunger tyrants demanding strict adherence to extreme social distancing measures to curb the spread of the novel coronavirus. Even with manipulated statics designed to strike fear into the masses being blasted all over the news, there is no excuse for the tyranny we are seeing spread all over the planet at a much more rapid rate than this virus could ever hope to achieve. People, by and large, have started looking beyond the falsified "facts" provided by those who don't care about your health, only about controlling you.
Lies & Data Manipulation: NYC Adds 3,700 Who Never Tested Positive To COVID-19 Death Toll
Anit-Body Study Shows COVID-19 Is Already "Widespread" & Death Toll Much Lower Than We Were Told
The following are examples of police standing against tyranny:
…click on the above link to read the rest of the article…