A sobering analysis of how coronavirus is likely to impact the US healthcare system suggests that hospitals will be quickly overwhelmed with patients, and that all available beds will be filled by around May 8th if the virus tracks with Italy's figures and 10% of patients require an ICU.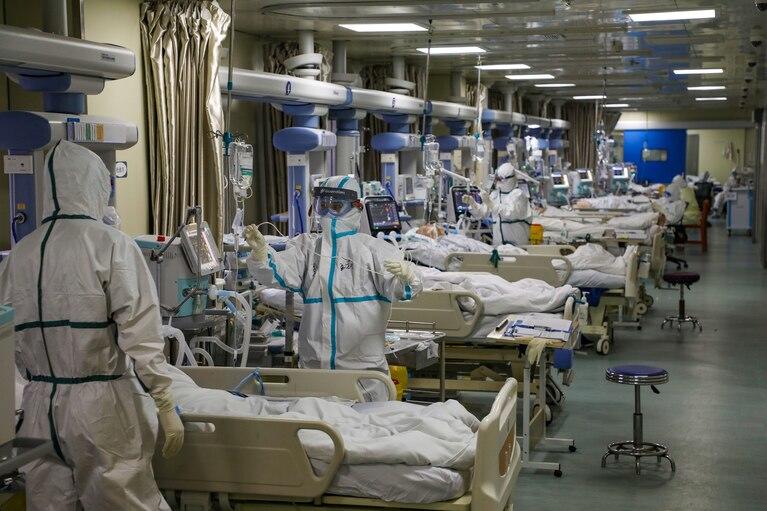 Of note, the Straits Times reported last week that thousands of people were waiting for hospital beds in South Korea as the disease surges.
Liz Specht, a PhD in biology and the associate director of Science and Technology for the Good Food Institute laid out her concerns in a lengthy Twitter thread on Friday, which you can see here on Twitter, or continue reading below.
---
I think most people aren't aware of the risk of systemic healthcare failure due to #COVID19 because they simply haven't run the numbers yet. Let's talk math. 1/n
Let's conservatively assume that there are 2,000 current cases in the US today, March 6th. This is about 8x the number of confirmed (lab-diagnosed) cases. We know there is substantial under-Dx due to lack of test kits; I'll address implications later of under-/over-estimate. 2/n
---
We can expect that we'll continue to see a doubling of cases every 6 days (this is a typical doubling time across several epidemiological studies). Here I mean *actual* cases. Confirmed cases may appear to rise faster in the short term due to new test kit rollouts.
We're looking at about 1M US cases by the end of April, 2M by ~May 5, 4M by ~May 11, and so on. Exponentials are hard to grasp, but this is how they go.
…click on the above link to read the rest of the article…