With the commodity world still smarting from the Nov 2014 Saudi decision to (temporarily) break apart OPEC, and flood the market with oil in (failed) hopes of crushing US shale producers (who survived thanks to generous banks extending loan terms and even more generous buyers of junk bonds), which nonetheless resulted in a painful manufacturing recession as the price of Brent cratered as low as the mid-$20's in late 2015/early 2016, on Saturday, Saudi Arabia launched its second scorched earth, or rather scorched oil campaign in 6 years. And this time there will be blood.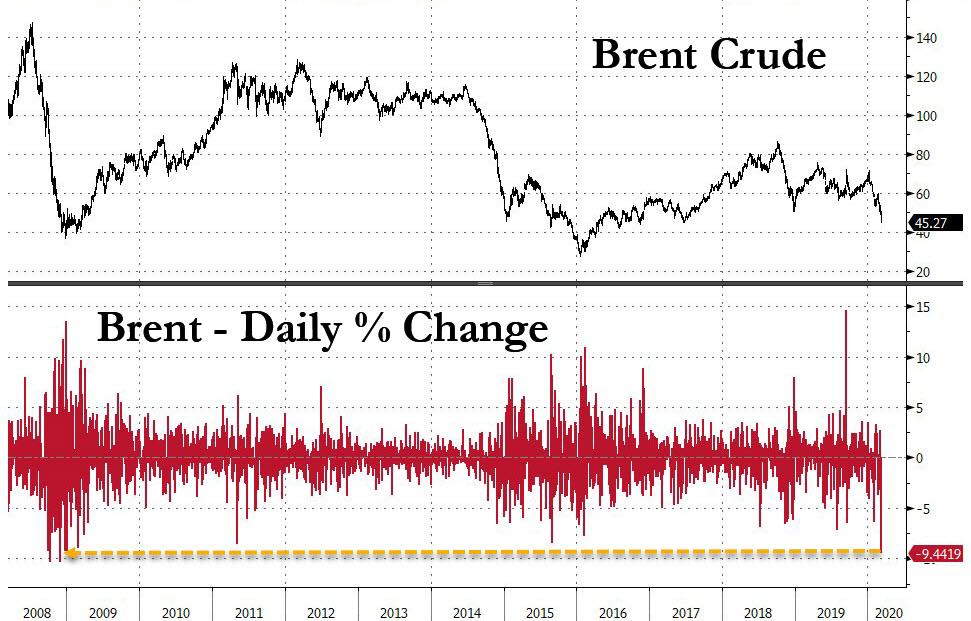 Following Friday's shocking collapse of OPEC+, when Russia and Riyadh were unable to reach an agreement during the OPEC+ summit in Vienna which was seeking up to 1.5 million b/d in further oil production cuts, on Saturday Saudi Arabia kick started what Bloomberg called an all-out oil war, slashing official pricing for its crude and making the deepest cuts in at least 20 years on its main grades, in an effort to push as many barrels into the market as possible.
In the first major marketing decision since the meeting, the Saudi state producer Aramco, which successfully IPOed just before the price of oil cratered…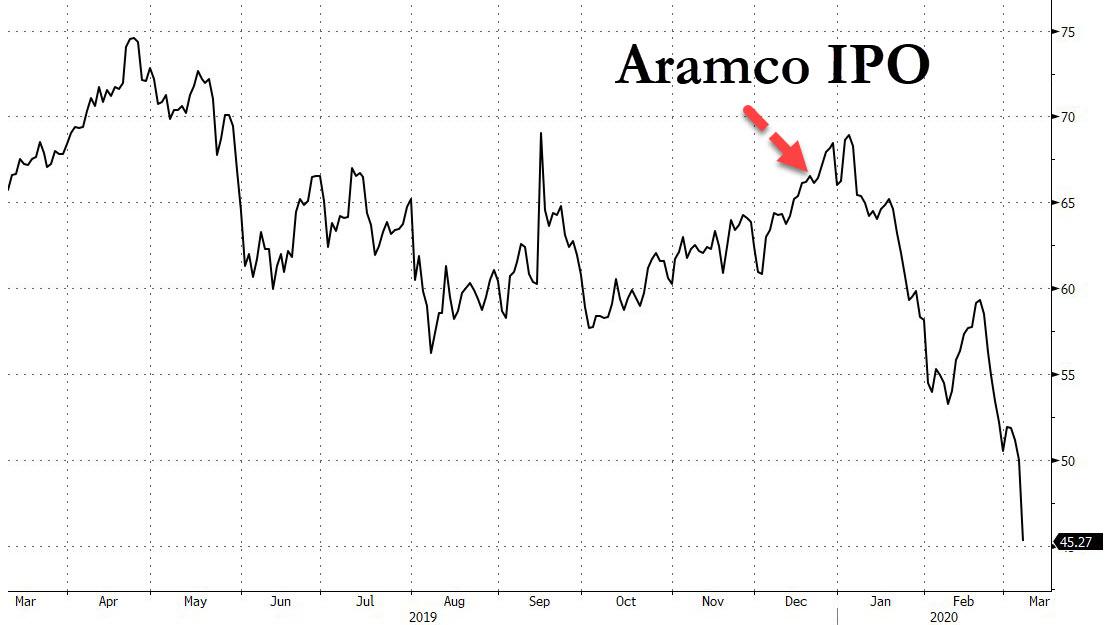 … launched unprecedented discounts and cut its April pricing for crude sales to Asia by $4-$6 a barrel and to the U.S. by a whopping $7 a barrel in attempts to steal market share from 3rd party sources, according to a copy of the announcement seen by Bloomberg. In the most significant move, Aramco widened the discount for its flagship Arab Light crude to refiners in north-west Europe by a hefty $8 a barrel, offering it at $10.25 a barrel under the Brent benchmark. 
…click on the above link to read the rest of the article…