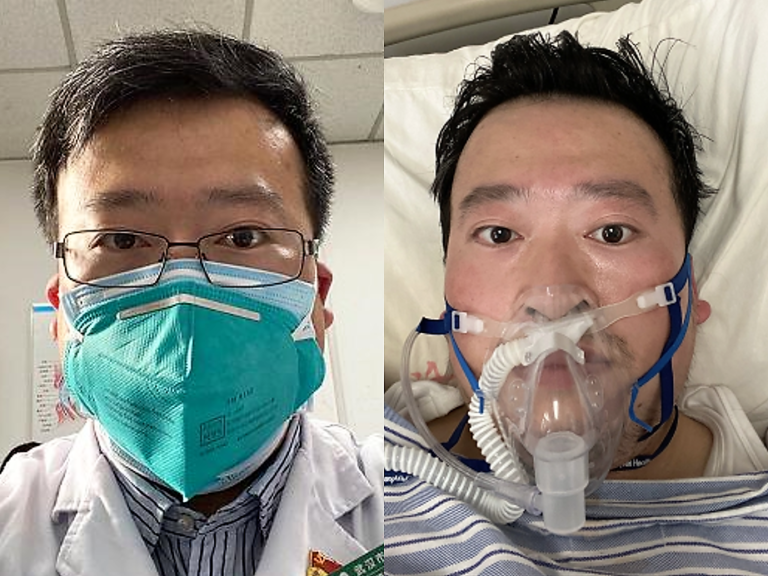 I believe that a healthy society should not have only one voice.

– Li Wenliang, Wuhan physician, born October 12, 1986, died February 7, 2020.
Last night, I received a Twitter DM that included screenshots of an email that went out to staff at the UC Davis Medical Center. After checking for authenticity, I posted the screenshots in a tweet of my own.
And that's when, as the kids would say, it blew up.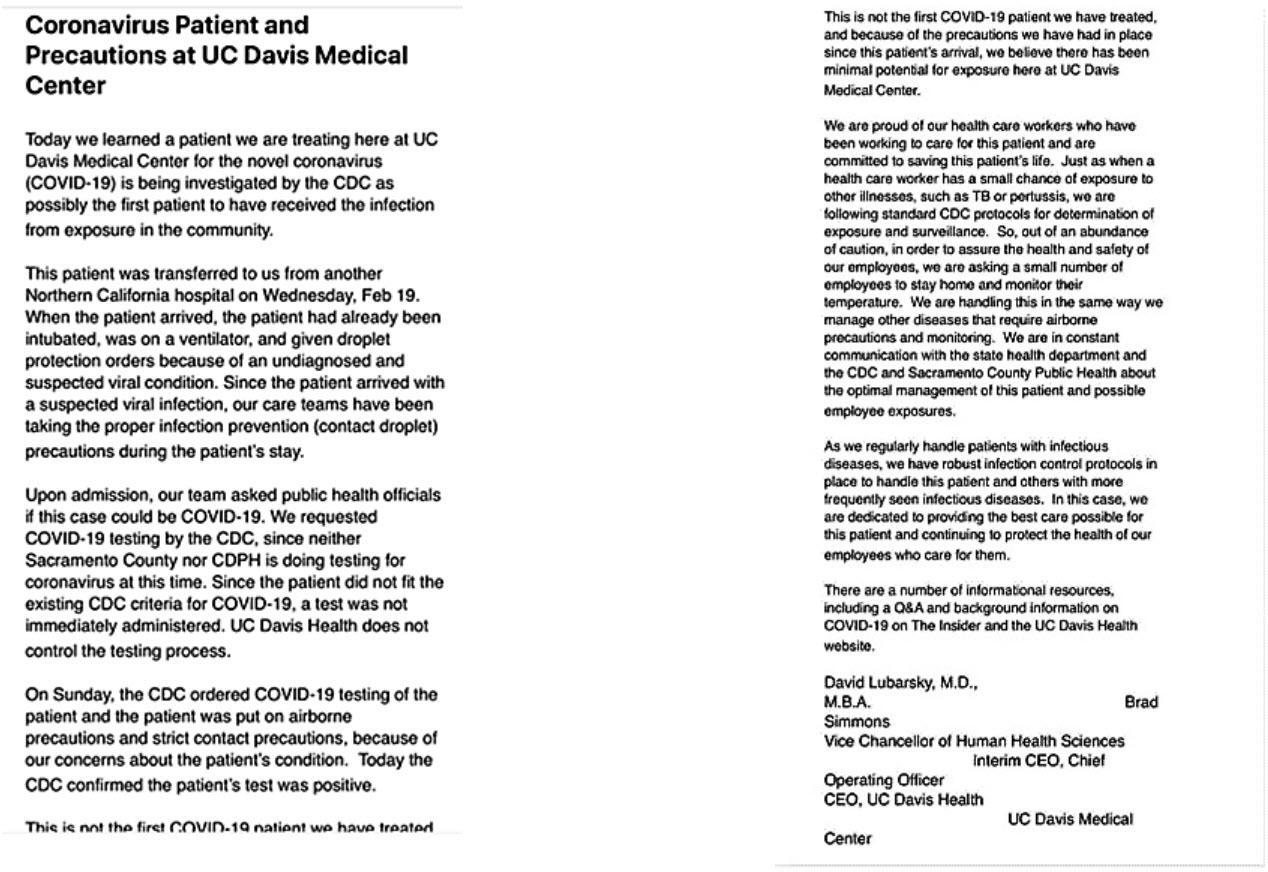 I want to highlight a couple of quotes from this email.
Since the patient did not fit the existing CDC criteria for COVID-19, a test was not immediately administered. UC Davis Health does not control the testing process.
The facts here are pretty clear. Patient comes in from another hospital on Wednesday, Feb. 19 – this is one week ago – already intubated and on a ventilator, and the doctors at UC Davis – who have treated other COVID-19 cases – IMMEDIATELYsuspect COVID-19.
But the CDC refuses to test for COVID-19.
Why? Because it didn't fit their "criteria" for testing. They didn't know for sure that the patient was in mainland China within the past 14 days, and they didn't know for sure that the patient was in close contact with another confirmed case, so BY DEFINITION this patient can't possibly have COVID-19. No test for you!
This is "Don't Test, Don't Tell" and it is the single most incompetent, corrupt public health policy of my lifetime.
And it's happening all over the country.
Here, take a look at yesterday's press conference from Nassau County, Long Island.
---
WATCH: Nassau County Executive Curran and Health Commissioner Eisenstein provide updates and guidance on #coronavirus.https://www.pscp.tv/w/cSaiRDFyYWpab1JxTGxZRXp8MXpxS1Zsbk5PekxKQuBQR5kXfNMJdTV1mFA7sEnBdBwEuSETqvhGEFlPBVjF?t=7s …Eyewitness News @ABC7NYCoronavirus Concern: Nassau County issues advisorypscp.tv
---
…click on the above link to read the rest of the article…