Home » Posts tagged 'EpsilonTheory.com'
Tag Archives:
EpsilonTheory.com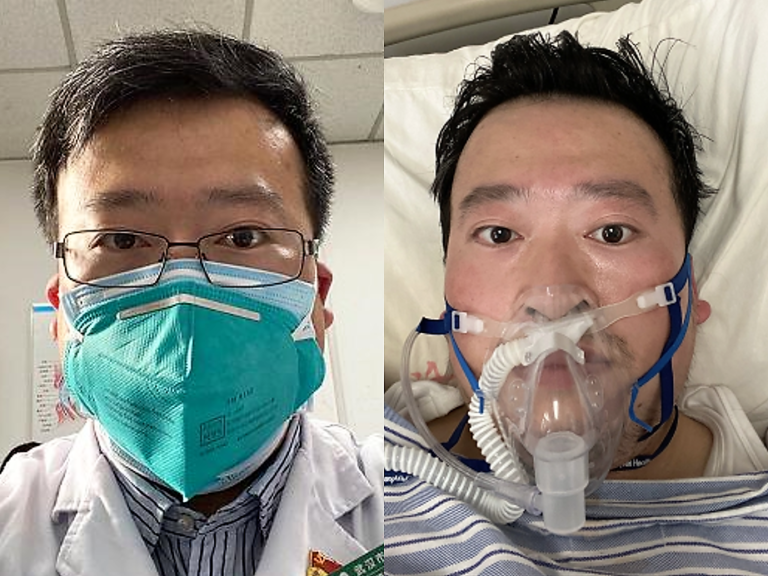 I believe that a healthy society should not have only one voice.

– Li Wenliang, Wuhan physician, born October 12, 1986, died February 7, 2020.
Last night, I received a Twitter DM that included screenshots of an email that went out to staff at the UC Davis Medical Center. After checking for authenticity, I posted the screenshots in a tweet of my own.
And that's when, as the kids would say, it blew up.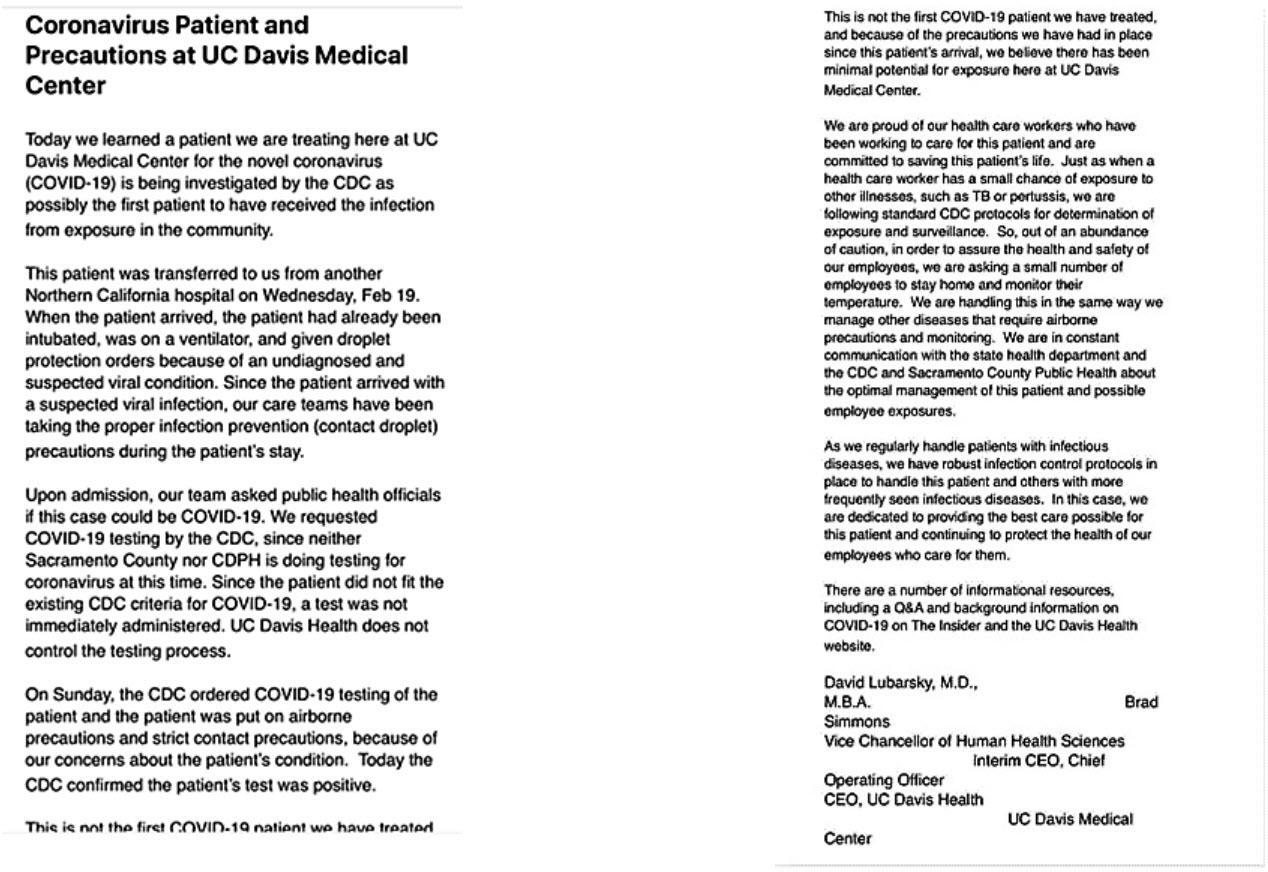 I want to highlight a couple of quotes from this email.
Since the patient did not fit the existing CDC criteria for COVID-19, a test was not immediately administered. UC Davis Health does not control the testing process.
The facts here are pretty clear. Patient comes in from another hospital on Wednesday, Feb. 19 – this is one week ago – already intubated and on a ventilator, and the doctors at UC Davis – who have treated other COVID-19 cases – IMMEDIATELYsuspect COVID-19.
But the CDC refuses to test for COVID-19.
Why? Because it didn't fit their "criteria" for testing. They didn't know for sure that the patient was in mainland China within the past 14 days, and they didn't know for sure that the patient was in close contact with another confirmed case, so BY DEFINITION this patient can't possibly have COVID-19. No test for you!
This is "Don't Test, Don't Tell" and it is the single most incompetent, corrupt public health policy of my lifetime.
And it's happening all over the country.
Here, take a look at yesterday's press conference from Nassau County, Long Island.
---
WATCH: Nassau County Executive Curran and Health Commissioner Eisenstein provide updates and guidance on #coronavirus.https://www.pscp.tv/w/cSaiRDFyYWpab1JxTGxZRXp8MXpxS1Zsbk5PekxKQuBQR5kXfNMJdTV1mFA7sEnBdBwEuSETqvhGEFlPBVjF?t=7s …Eyewitness News @ABC7NYCoronavirus Concern: Nassau County issues advisorypscp.tv
---
…click on the above link to read the rest of the article…
In the South Seas there is a Cargo Cult of people. During the war they saw airplanes land with lots of good materials, and they want the same thing to happen now. So they've arranged to make things like runways, to put fires along the sides of the runways, to make a wooden hut for a man to sit in, with two wooden pieces on his head like headphones and bars of bamboo sticking out like antennas—he's the controller—and they wait for the airplanes to land. They're doing everything right. The form is perfect. It looks exactly the way it looked before. But it doesn't work. No airplanes land. So I call these things Cargo Cult Science, because they follow all the apparent precepts and forms of scientific investigation, but they're missing something essential, because the planes don't land.

Richard Feynman, The Cargo Cult Science (Speech at Caltech in 1974)
I tease Ben sometimes for devoting his graduate studies to political science. Not because it isn't a worthy field of study. I tease him because the idea of politics being a science is absurd on its face. And then he usually reminds me that my economics degree is nominally referred to as a science degree, too.
I am immediately chastened.
There are a lot of scientifically minded people in the investment industry. In general, this is for the good. I mean, of course it is. Investing in risky assets constantly appeals to our baser tendencies toward fear and greed. Worse, we do not respond to those appeals in isolation. We are surrounded by others who are watching us and responding to our actions for their own benefit. Process is a gift to investors.
And yet.