---
As the Productivity Commission confirmed this week, Australia's economy has enjoyed uninterrupted growth for 28 years straight. Specifically, our output of goods and services last financial year grew by 2%. Economists obviously see the growth of a national economy as good news – but what is it doing to the Earth?
Capitalism demands limitless economic growth, yet research shows that trajectory is incompatible with a finite planet.
If capitalism is still the dominant economic system in 2050, current trendssuggest our planetary ecosystems will be, at best, on the brink of collapse. Bushfires will become more monstrous and wildlife will continue to be annihilated.
As my research has sought to demonstrate, an adequate response to climate change, and the broader environmental crisis, will require creating a post-capitalist society which operates within Earth's ecological limits.
This won't will be easy – it will be the hardest thing our species has tried to do. I'm not saying capitalism hasn't produced benefits for society (although those benefits are distributed very unequally within and between nations).
And of course, some people will think even talking about the prospect is naive, or ludicrous. But it's time to have the conversation.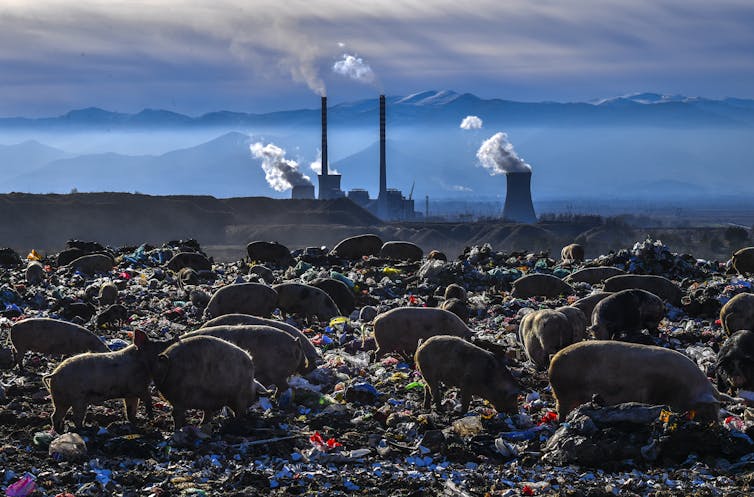 What is growth?
Economic growth generally refers to gross domestic product (GDP) – the monetary value of goods and services produced in an economy. Historically, and across the globe, GDP and environmental impact has been closely linked.
Capitalism needs growth. Businesses must pursue profits to stay viable and governments want growth because a larger tax base means more capacity for funding public services.
…click on the above link to read the rest of the article…