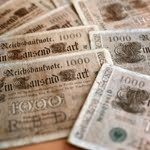 Viewing the past through the lens of history is unfair to the participants. Missteps are too obvious. Failures are too abundant. Vanities are too absurd. The benefit of hindsight often renders the participants mere imbeciles on parade.
Was George Armstrong Custer really just an arrogant Lieutenant Colonel who led his men to massacre at Little Bighorn? Maybe. Especially when Sitting Bull, Crazy Horse, and numbers estimated to be over ten times his cavalry appeared across the river.
Were George Donner and his brother Jacob naïve fools when they led their traveling party into the Sierra Nevada in late fall? Perhaps. Particularly when they resorted to munching on each other to survive the relentless blizzard.
Certainly, Custer and the Donner brothers were doing the best they could with the information available to them. The decisions they made must have seemed reasoned and calculated at the time. But what they couldn't see – until it was too late to turn back – was that with each decision, they unwittingly took another step closer to their ultimate demise.
Still they were human just like we are human…no smarter, no dumber. We're not here to ridicule them; but rather, to learn from them.
A Good Man in a Bad Trade
Rudolf von Havenstein had been president of the Reichsbank – the German central bank – since 1908. He knew the workings of central bank debt issuances better than anyone. He was good at it.
Thus, when he was called upon by history to deliver a miracle for the Deutches Reich in the aftermath of WWI, he knew exactly what to do. He'd deliver monetary stimulus. In fact, he'd already been at it for several years.
On August 4, 1914, at the start of the war, the Goldmark – or gold-backed Reichmark – became the unbacked Papermark. With gold out of the picture, the money supply could be expanded to meet the endless demands of war.
…click on the above link to read the rest of the article…