Now that striking health-care workers have successfully forced Carrie Lam's government to close most of its border links with the mainland and dramatically restrict travel from elsewhere in China, a full-on panic has engulfed the city, fueled by "malicious rumors" about supply shortages, Reuters reports.
Chaos has erupted in some areas as supermarkets have imposed limits on how many items customers can buy. Hundreds of shoppers have thronged aisles of supermarkets as they struggle to buy up as many consumer staples – rice, water, meat, noodles etc. – as they can again on Friday. Chinese-ruled Hong Kong has reported 25 cases of the virus and one of only three deaths outside the mainland.
"Everyone's snatching whatever they can get. I don't even know what's going on," said a 72-year-old woman surnamed Li as she clutched two bags of toilet rolls.
The situation in Hong Kong right now is incredibly tense. Many still have horrible memories from the SARS outbreak of  2002-2003, which killed roughly 300 people as it swept through the city. But the scare also comes after months of anti-Beijing protests by the Hong Kong pro-democracy movement.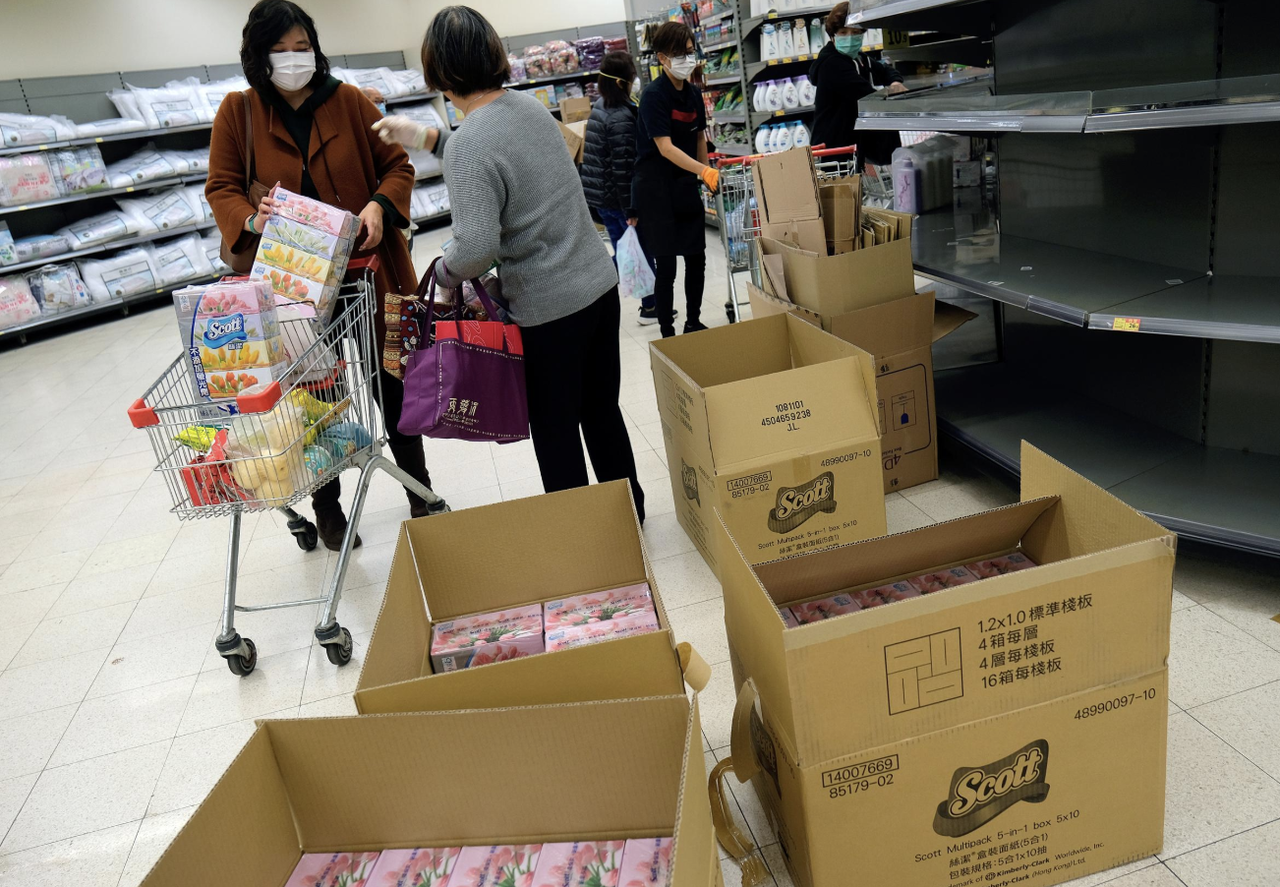 Already, Matthew Cheung, chief secretary for administration, said that Hong Kong people returning from the mainland must stay home for a fortnight or risk a $3,200 fine and up to 6 months in jail. Non-Hong Kong residents must stay in government isolation centers or hotel rooms for the same period, facing the same penalties.
"Self discipline and having everybody in Hong Kong fighting…this infectious disease is the most important thing," said Sophia Chan, the city's health secretary.
There was some good news in Hong Kong: Thousands of medical workers who had been on strike this week to press the government to close the border voted to suspend their action on Friday night, though they said they would continue to pressure the government for tighter measures to suppress the outbreak.
…click on the above link to read the rest of the article…