Now that Goldman has successfully sparked a near-frenzy of chaos, confusion (and market buy orders) ahead of tonight's trading open, the only question is how high will oil surge. And according to some preliminary estimates, oil analysts expect crude prices to jump at least $5 to $10 a barrel at 6pm on Sunday after some 5% of world oil supply was pulled off the market after a drone strike hit a critical Saudi oil facility.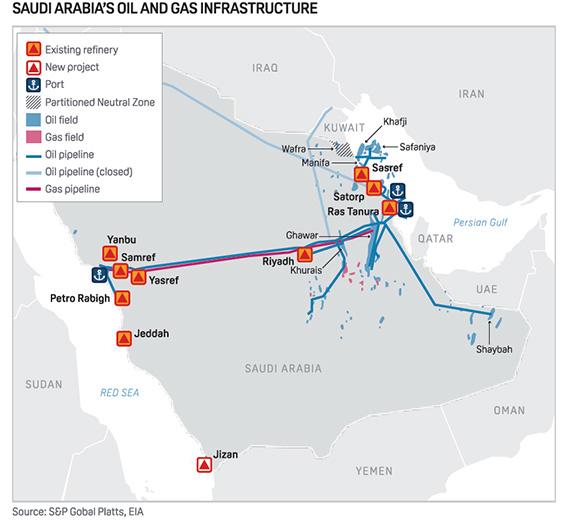 Saudi Aramco lost about 5.7 million barrels per day of output after several unmanned aerial vehicles on Saturday struck the world's biggest crude-processing facility in Abqaiq and the kingdom's second-biggest oil field in Khurais. And with Saudi Arabia admitting that it could take weeks to restore full production, Bloomberg reports that the Trump administration is ready to deploy the nation's emergency oil reserves and help stabilize markets if needed.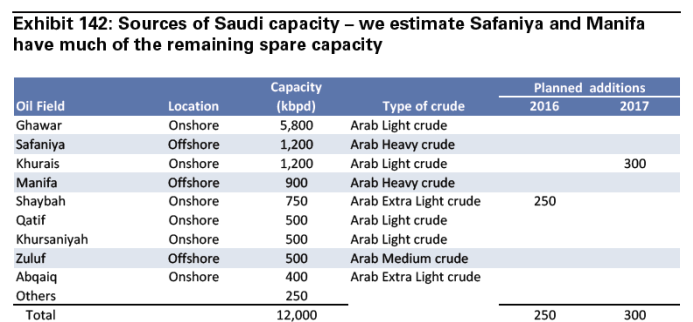 While oil slumped 3% last week, dropping amid expectations of an Iran detente following John Bolton's departure, expect a violent reversal when trading reopens tonight.
"This is a historically large disruption on critical oil infrastructure and these events represent a sharp escalation in threats to global supply with risks of further attacks", wrote Goldman chief commodity strategist Damien Courvalin. "These events are therefore set to support oil prices at their open on Sunday, especially given recent growth concerns and low levels of positioning. The magnitude of such a price rally is difficult to estimate in the absence of official comments on the timeline and scale of production losses."
Still, one can try to make some educated estimates of what happens next, with consensus gravitating to a $5-10 spike in kneejerk response.
…click on the above link to read the rest of the article…