Less than a week after we suggested The IMF is in for humiliation over the collapse of Argentina – just months after its unprecedented $56 billion liquidity crisis bailout – it appears the South American nation is set to default for the ninth time since its independence in 1816.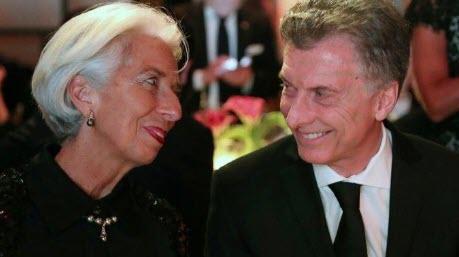 Amid a 20% crash in the peso and a collapse in government bonds, which pushed the implied risk of default above 80%, IMF delegates arrived in Argentina on Saturday and, as Bloomberg reports, immediately began meetings with policy makers, facing a deja vu choice from two decades ago: risk making the turmoil even worse by withholding a $5.3 billion installment due next month – or cough it up, and risk even more losses with the IMF bailout program on the verge of collapse.
"The IMF has put a lot in – not just money, but prestige," said Hector Torres, a former executive director at the Fund who represented South American countries.

"The fact that the arrangement is not performing well right now is an embarrassment," he said. And the September installment is "going to be a difficult call."
Then earlier today, things got worse as Argentina bond spreads widened to the most in 14 years after opposition leader Alberto Fernandez ripped the debt-laden country's accord with the International Monetary Fund. Fernandez said much of the IMF loan had been wasted on financing capital flight out of the country.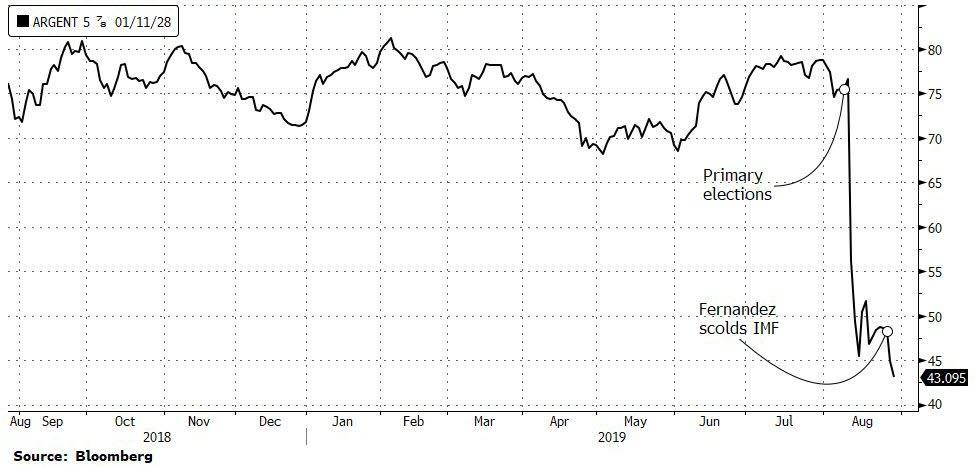 In a statement following a meeting with IMF officials, Fernandez said he agreed with the objectives of the IMF deal, but added that the IMF and the current government generated the current crisis and are now responsible for reversing the "social catastrophe."