Numerous wildfires have been ravaging the Arctic for weeks following the hottest June ever recorded on Earth. Now, the fires are so huge and intense, the smoke can literally be seen from space.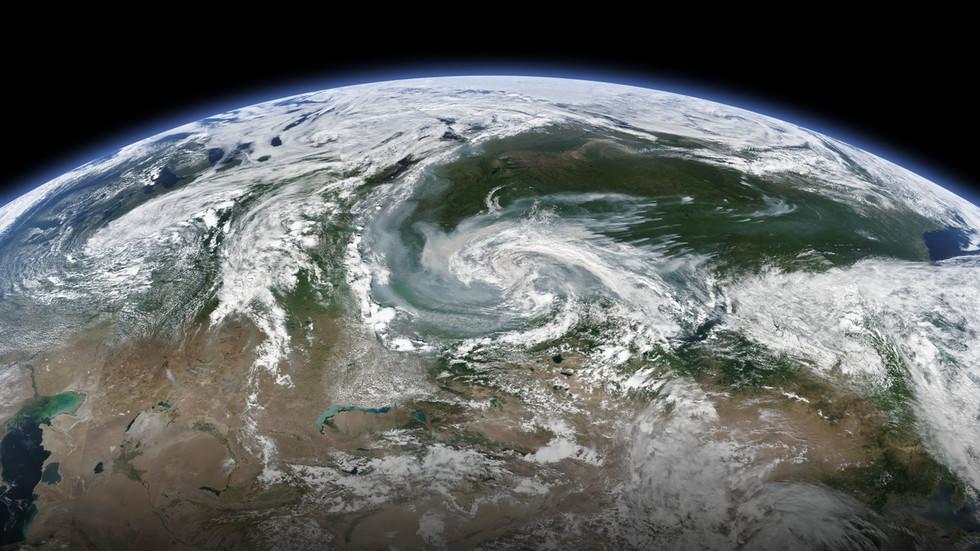 As RT reports, satellite images show more than 100 long-lived wildfires with huge plumes of swirling black smoke covering most of the Arctic Circle including parts of Russia, Siberia, Greenland and Alaska. 
#TheNewNormal?
Smoke vortex caused by the #Siberia #wildfires
A rough order of magnitude estimate puts the smoke-covered area at a mind boggling 2 million (yes million) square kilometres#Sentinel3 acquired today 24 July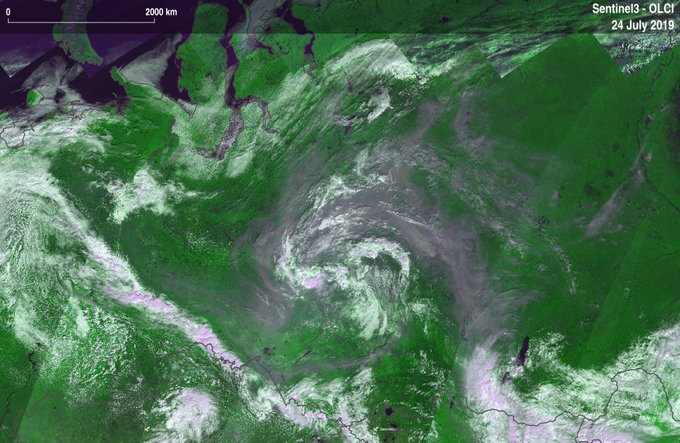 The wildfires have now reached "unprecedented levels,"according to Mark Parrington of the EU's Copernicus Emergency Management Service, who said the smoke vortex is covering a "mind boggling" two million square kilometers.
…click on the above link to read the rest of the article…