Recent budget cuts by the Trump Administration slashed funding for the US Department of Agriculture's annual Honey Bee Colonies report that has recently detailed a collapse in the bee population across the nation. Now researchers will be observing a new study, one that hasn't been affected by spending cuts, shows beekeepers lost 40.7% of their bee colonies from April 2018 to April 2019.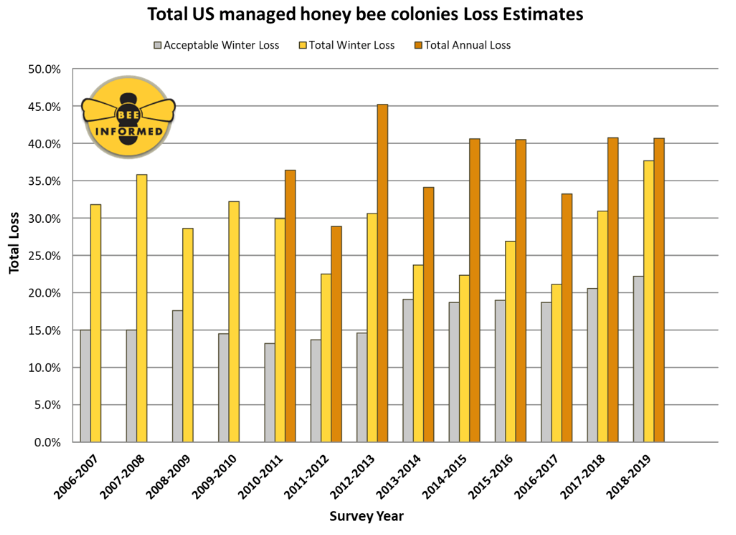 The nationwide survey administered by the University of Maryland-led nonprofit Bee Informed Partnership warns of declining honey bee populations, could soon have an impact on food crops because these pollinating insects play a significant role in the pollination of plants.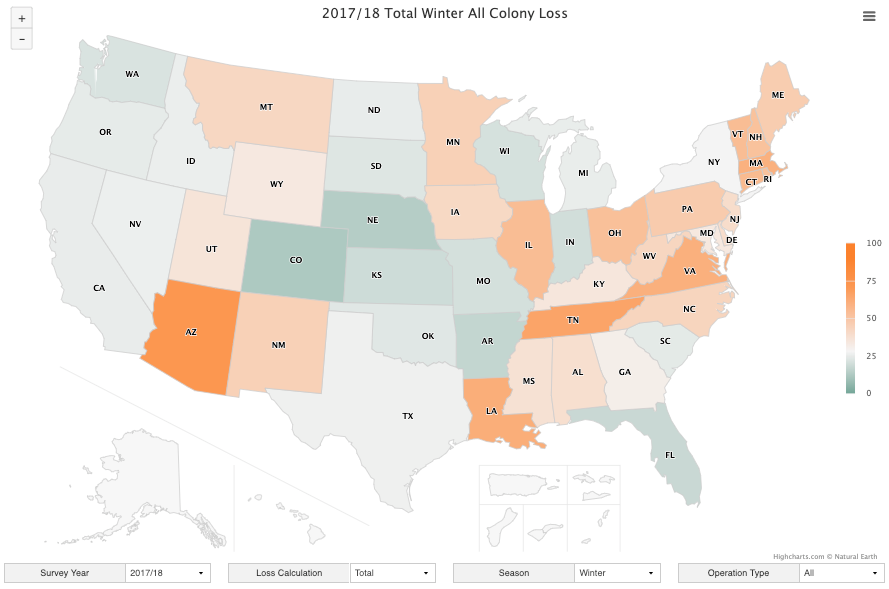 Survey results reveal the annual loss of 40.7% honey bees, a marginal increase over the yearly average of 38.7%. The study noted that the winter losses were the highest since the survey began 13 years ago.
"These results are very concerning, as high winter losses hit an industry already suffering from a decade of high winter losses," said Dennis vanEngelsdorp, associate professor of entomology at the University of Maryland and president for the Bee Informed Partnership.
The survey asked more than 4,700 beekeepers managing 320,000 colonies from all 50 states and the District of Columbia, represents about 12% of the nation's estimated 2.69 million managed colonies.
One of the most significant concerns respondents had about the winter colony losses is varroa mites, an external parasitic mite that attacks and feeds on the colony. "We are increasingly concerned about varroa mites and the viruses they spread, said vanEngelsdorp. "Last year, many beekeepers reported poor treatment efficacy, and limited field tests showed that products that once removed 90% of mites or more are now removing far fewer. Since these products are no longer working as well, the mite problem seems to be getting worse," vanEngelsdorp said.
…click on the above link to read the rest of the article…