'It's getting worse,' expert warns. 'As the climate is shifting, these factors are becoming more extreme.'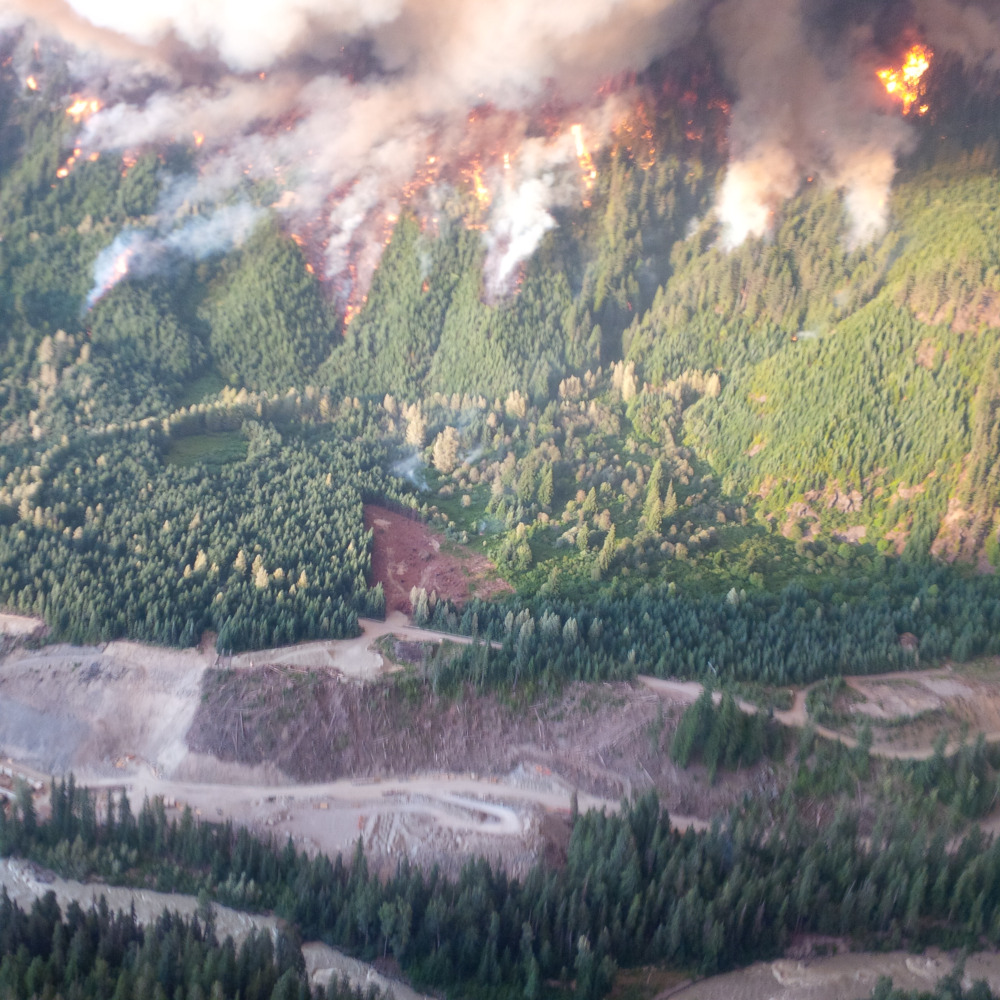 It rains in Zeballos. A lot. The village, perched at the end of a long inlet on the west coast of Vancouver Island, is surrounded by mountains and rainforest.
But despite the region's average annual precipitation of 163 inches — more than three times that of Vancouver — the community of about 100 people was threatened when lightning sparked a wildfire last August. About 168 hectares burned over two weeks, as flames loomed over houses, and burning trees and debris tumbled down the slopes toward the village.
Within a month, evacuation orders were placed on 27 properties. Ten months later, the order still hadn't been fully lifted because of fears the burned slopes might slide onto the community.
The fact that some of the wettest forests in North America are now considered candidates for wildfires signals the severe shifts being caused by climate change. It means that old growth trees, critical for forest resiliency and traditionally quite fire resistant, are increasingly under threat.
"We're seeing impacts in places in coastal B.C. that are very unique, [which] speaks to the multi-year drought we've been experiencing," said Lori Daniels, a professor of forestry and conservation science at the University of British Columbia.
Last week the BC Wildfire Service released a seasonal report predicting the B.C. coast — along with Vancouver Island — will experience "above normal fire conditions" this summer.
…click on the above link to read the rest of the article…