Zimbabwe is once again at the brink of economic collapse, making a mockery of President Emmerson Mnangagwa's claim that the country is open for business.
As Bloomberg reports,  many shops and factories have shut their doors because of a lack of customers and those that continue to trade are open to haggling over prices to secure hard currency. At an appliance shop in the capital, Harare, a salesman whispers that a Whirlpool Corp. washing machine priced at about $5,000 if paid for electronically will sell for $1,500 in cash, while at a nearby electrical warehouse, a $600 invoice is whittled down to $145 for payment in dollar bills.
But, as OilPrice.com's Tsvetana Paraskova reports, Zimbabwe is on a three-day nationwide strike and protests are erupting in the streets after the government of the southern African country doubled fuel prices, making gasoline sold in Zimbabwe the most expensive gasoline in the world.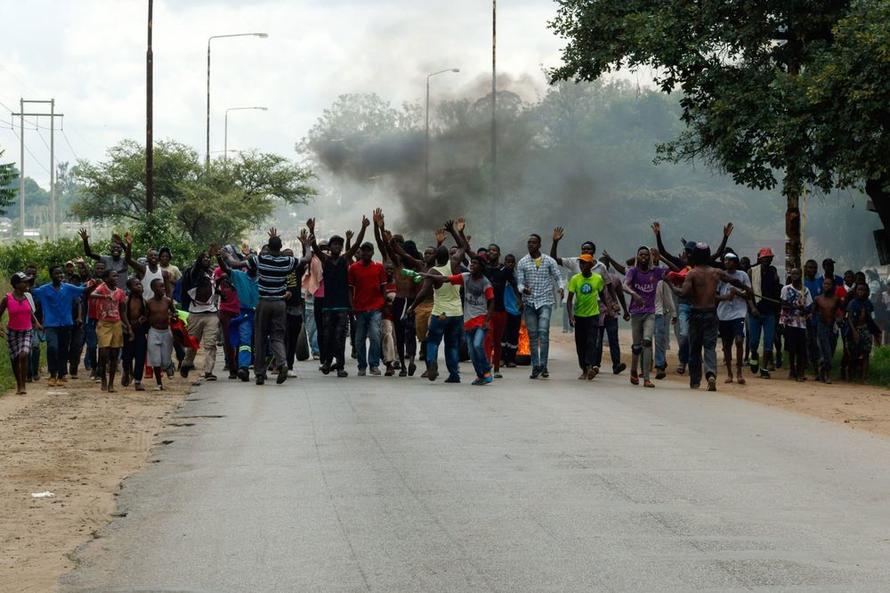 Zimbabwe is in the midst of an economic crisis and a shortage of foreign exchange, which has led to fuel and bread shortages, and many companies have stopped working because they can't import raw materials.
Following hyperinflation in 2009, Zimbabwe abolished its own currency and has been using the U.S. dollar and South African rand instead.
But the economic crisis and foreign currency shortages has prompted the government to say over the weekend that it would introduce a new currency of its own in the next 12 months.
However, the policy that really sparked protests and calls for a national stay-away was the sharp increase of fuel prices over the weekend.
According to Zimbabwe's President Emmerson Mnangagwa – who succeeded the president of 38 years Robert Mugabe in November 2017 – the doubling of the fuel prices would help ease fuel shortages. 
…click on the above link to read the rest of the article…