Home » Posts tagged 'bloomberg'
Tag Archives:
bloomberg
Two months ago, when the market was in a state of near-total chaos as a result of a sudden collapse in global supply chains due to the hasty coronavirus lockdowns, one market that saw unprecedented turmoil was that of physical gold.
As we pointed out in late March, due to a sudden breakdown in physical gold supply as the world's top gold refiners, those located in the southern Swiss town of Ticino, namely Valcambi, Pamp and Argor-Heraeus, suddenly stopped producing gold, the result was a record divergence in the price of spot gold vs gold futures contracts…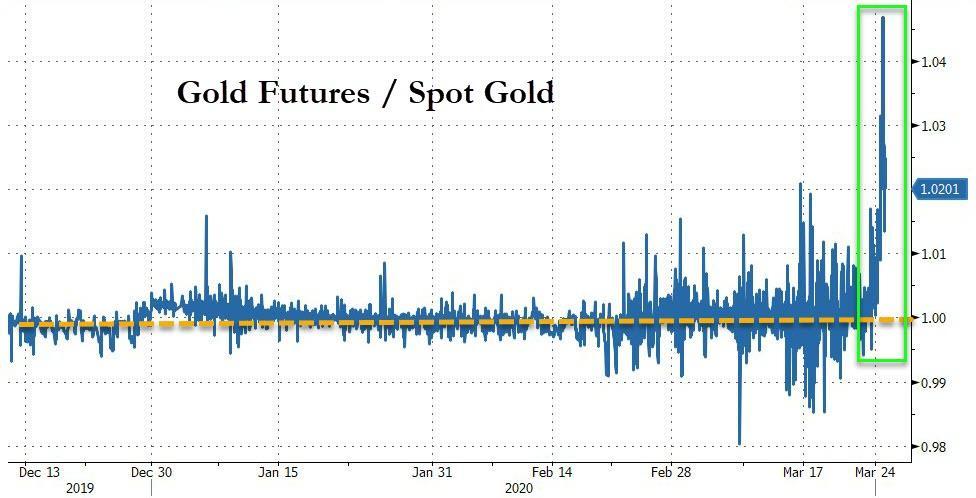 … with gold futures decoupling and trading far above spot prices.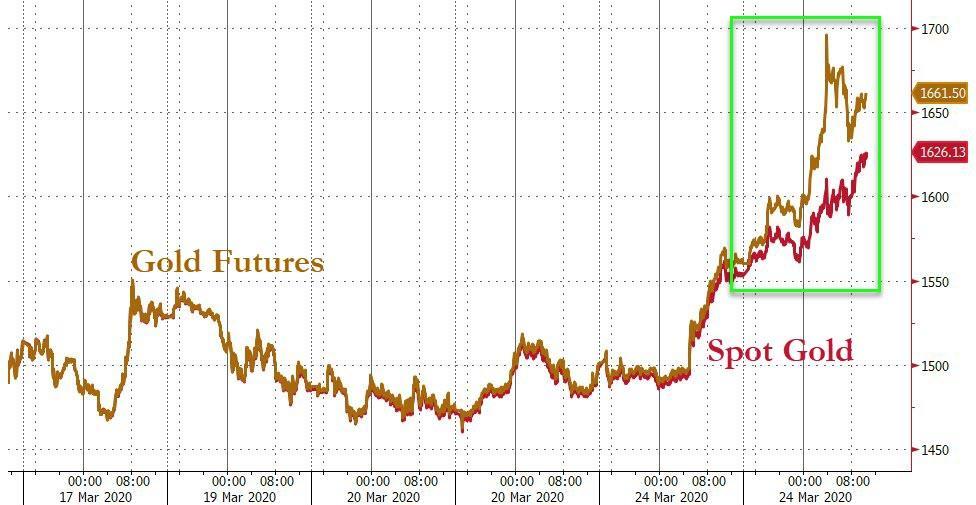 The resulting record divergence in gold futures vs spot (in some way analogous to what happened to the price of the prompt WTI contract in April, when the May WTI contract traded as low as ($40) as traders were willing to pay buyers to store oil in a world where there was suddenly no space for the physical commodity), unleashed a flood of physical gold into the US as a record scramble by traders rushing to take advantage of this arbitrage opportunity by shipping bullion to New York sparked what Bloomberg said "may be one of the largest ever physical transfers of the metal."
"The flows into New York are unprecedented," Allan Finn, the global commodities director at logistics and security provider Malca-Amit told Bloomberg as his company's teams in New York have been working 24 hours a day to cope with unprecedented demand for physical gold while navigating lockdowns, flight disruptions and social distancing.
…click on the above link to read the rest of the article…