There has been a tug of war in the oil price over the past two weeks.  Due to a very rare setup in the market, the oil price has traded in a very narrow range as traders fight it out to see who will win control… the BULLS or the BEARS.  My bet is on the bet is on the bears.  Amazingly, the oil price is literally stuck right between two critical technical levels.
Ever since the oil price peaked at $77 at the beginning of October, it has fallen $25 and is now trading in a tight volatile range between $50-$53.  As we can see in the chart below, the oil price dropped to $50 at the end of November and now has been trading up and down with no clear direction:
Oil Price Daily Chart (Each candlestick = 1 day of trading)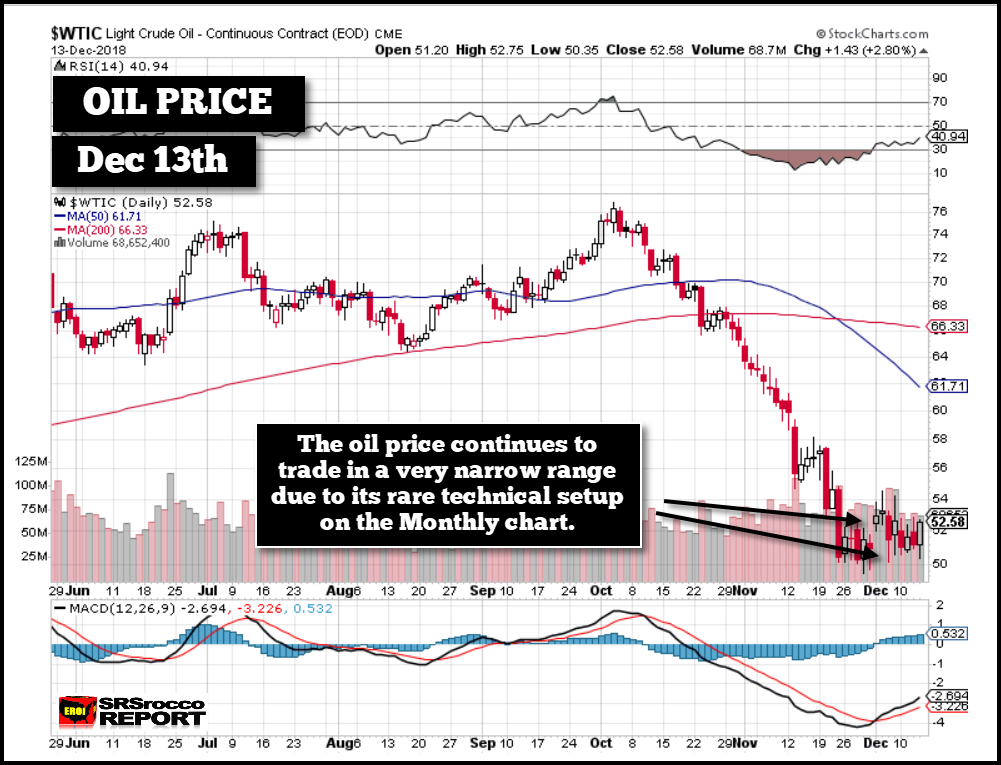 Even though the oil price touched $54 for a few days, it has mostly been trading in a tight $3 range.  In looking at this daily chart, we have no idea why the oil price is behaving in such a way.  However, if we look at the longer-term monthly chart, we can see the apparent reason why.  The oil price has been pushed between the 50 Month Moving Average (BLUE) and the 300 Month Moving Average (ORANGE):
Oil Price Monthly Chart (Each candlestick = 1 month of trading)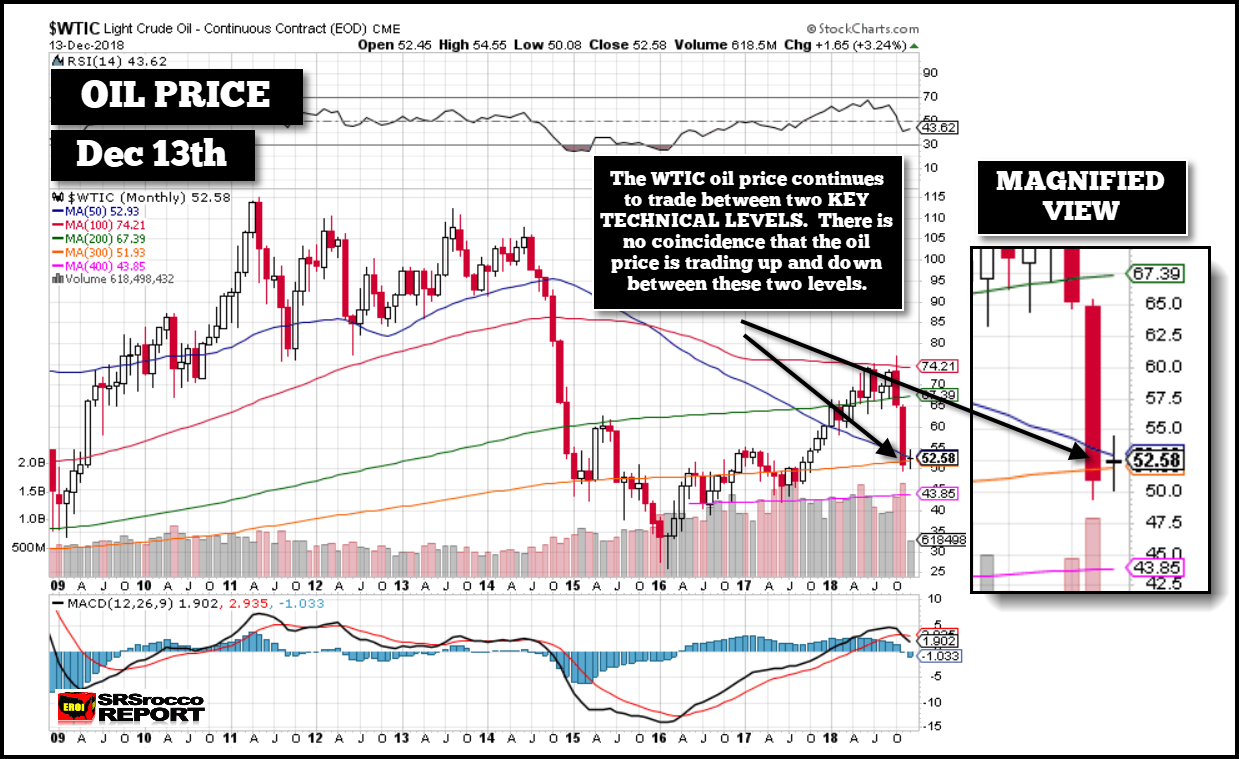 If you look at the magnified view, you will see that the oil price that closed today at $52.58 remains between these two moving averages.  The large red candlestick shows the decline in the oil price in November as each candlestick represents one month of trading.
…click on the above link to read the rest of the article…