A few months ago I wrote this article at the World Economic Forum called "A Yellow Card For The Global Economy". It tried to serve as a warning on the rising imbalances of the emerging and leading economies. Unfortunately, since then, those imbalances have continued to rise and market complacency reached new highs.
This week, financial markets have been dyed red and the stock market reaction adds to concerns about a possible impending recession.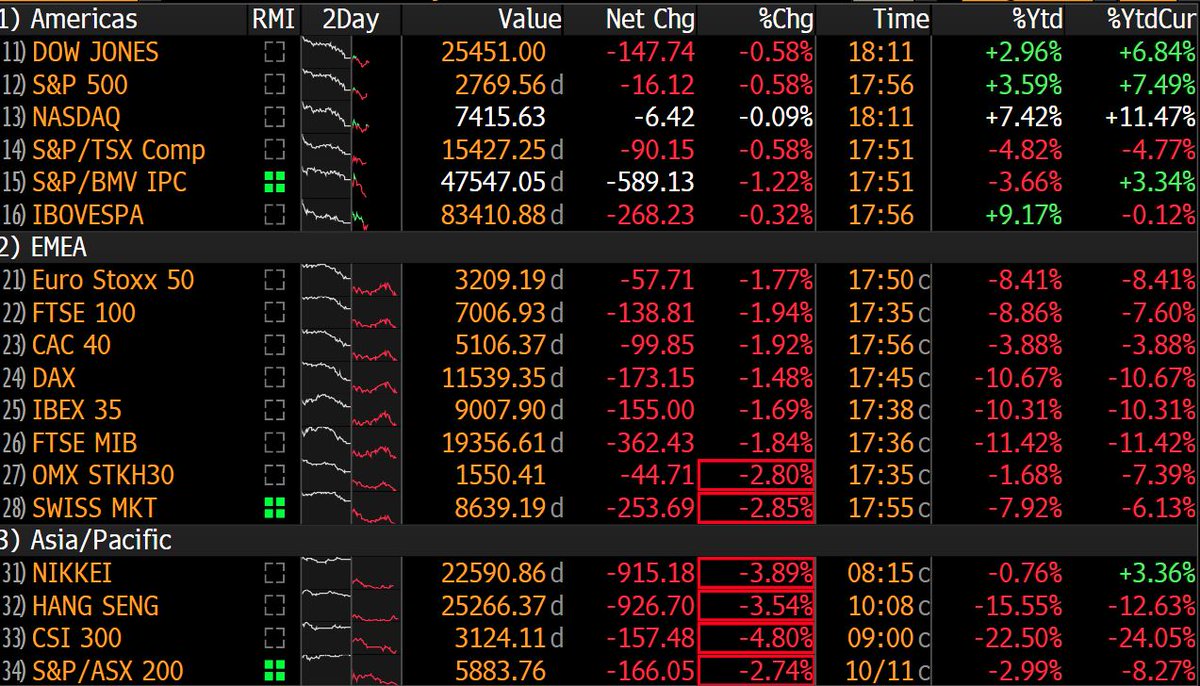 The first thing we must understand is that we are not facing a panic created by a black swan, that is, an unexpected event, but by three factors that few could deny were evident:
Excessive valuations after $20 trillion of monetary expansion inflated most financial assets.
Bond yields rising as the US 10-year reaches 3.2%
The evidence of the Yuan devaluation, which is on its way to surpass 7 Yuan per US dollar.
Global growth estimates trimmed for the sixth time in as many months.
Therefore, the US rate hikes – announced repeatedly and incessantly for years – are not the cause, nor the alleged trade war. These are just symptoms, excuses to disguise a much more worrying illness.
What we are experiencing is the evidence of the saturation of excesses built around central banks' loose policies and the famous "bubble of everything". And therein lies the problem. After twenty trillion dollars of reckless monetary expansion, risk assets, from the safest to the most volatile, from the most liquid to the unquoted, have skyrocketed with disproportionate valuations.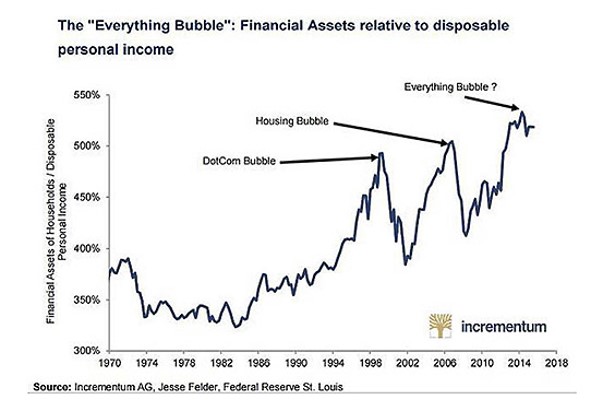 (courtesy Incrementum AG)
Therefore, a dose of reality was needed. Monetary policy not only disguises the real risk of sovereign assets, but it also pushes the most cautious and prudent investor to take more risk for lower returns. It is no coincidence that this policy is called "financial repression". Because that is what it does. It forces savers and investors to chase beta and some yield in the riskiest assets.
…click on the above link to read the rest of the article…