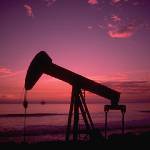 Prices rise and prices fall.  So, too, they fall and rise.  This is how the supply and demand sweet spot is continually discovered – and rediscovered.
When supply exceeds demand for a good or service, prices fall.  Conversely, when demand exceeds supply, prices rise.  Producers use the information communicated by changing prices to make business decisions.  High demand and rising prices inform them to increase output.  Excess supply and falling prices inform them to taper back production.
This, in basic terms, is how markets work to efficiently bring products and services to market.  Five year plans, command and control pricing systems, and government price edicts cannot hold a candle to open market pricing.  But not all markets are created equal.  The market for gumballs or garbage bags, for instance, is much simpler than the market for solar panels or jet engines.
What we mean is some markets are subject to more government intervention than others; especially, if there's a large money stream that can be extracted by government coercion.  Sometimes governments nationalize an entire market – for the good of the people, of course.
Strange and peculiar price movements can indicate there's something else besides natural supply and demand mechanics going on.  On April 6, a barrel of West Texas Intermediate (WTI) grade crude oil cost about $62.  Ten months ago, that same barrel of WTI oil cost about $43.  About 24 months ago, it was only about $30 a barrel.
Yesterday, April 26, WTI oil was about $68 a barrel.  What's going on?
Price Fixing Accidents
Indeed, the oil market is subject to mass government interventions the world over.  The push and pull of these hindrances to regular market determined price discovery can prompt wild price distortions.  We don't pretend to understand the many variables at play that influence the price of oil.  Still, today, we scratch for clarity and edification, nonetheless.
…click on the above link to read the rest of the article…