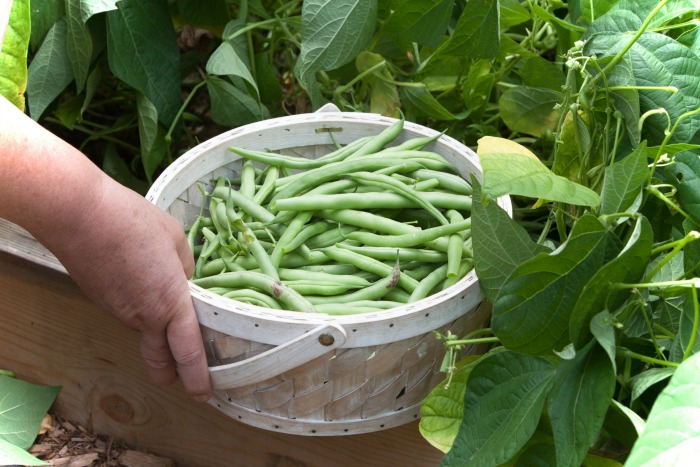 When I was growing up, I was lucky enough to have a grandfather who grew lots of vegetables (this is where my passion for gardening started). Without fail, every summer he would drop off bags of green beans and we would spend an afternoon breaking off the ends and putting them into a pot. I loved about green beans – the color, the texture, the flavor… Now that I have my own family, I've carried on that same garden tradition and green beans are always an addition to the garden.
Green beans are one of the easiest and most popular summer vegetable varieties to grow in your garden. What makes the green bean so easy to grow is because once planted, they require little attention other than a drink of water now and again. One reason that green beans are favorite choices among gardeners is that they have high germination rates of 70 percent and the seeds can remain viable for 3 years. Therefore, they are great for storing long-term garden plans. As well, bush beans, in particular, are a great cover crop for warmer climates.
We prefer growing the Blue Lake Bush variety of green beans because of their many uses. They were originally developed as a canning bean, but quickly became a fresh food favorite and are now commonly served along with salads or steamed as a healthful side dish.
One drawback to planting bush beans is they tend to take up precious space because they do not grow tall like pole beans. But, what they lack in height, they make up for in production. In addition, they require less work planting, staking, weeding, and watering. Another incentive to grow more beans in the garden is they have a symbiotic relationship with soil-dwelling bacteria.
…click on the above link to read the rest of the article…