The U.S. imported a record amount of gold bullion in April during the global contagion and shutdown of many economies.  The United States imported more gold in April than it did during all of last year.  A lot of the gold imported into the U.S. was due to delivery issues, as many of the large gold refineries were shut down.
While the huge surge in U.S. gold bullion imports during April was mainly due to supply disruptions, it's an IMPORTANT SIGNAL that all is not well in the Global Financial System.  The panic to get more gold to the U.S. exchanges suggests that there is way too much paper gold leverage in the system.
The highly leveraged gold trading system has worked fine for decades due to an important factor not considered by most in the precious metals community… and that's rising global oil production.  Let me explain.  World GDP growth is tied to global oil production growth… PERIOD.  While a few other analysts and I have made this point, Jean-Marc Jancovici explained this to a large group of the OECD.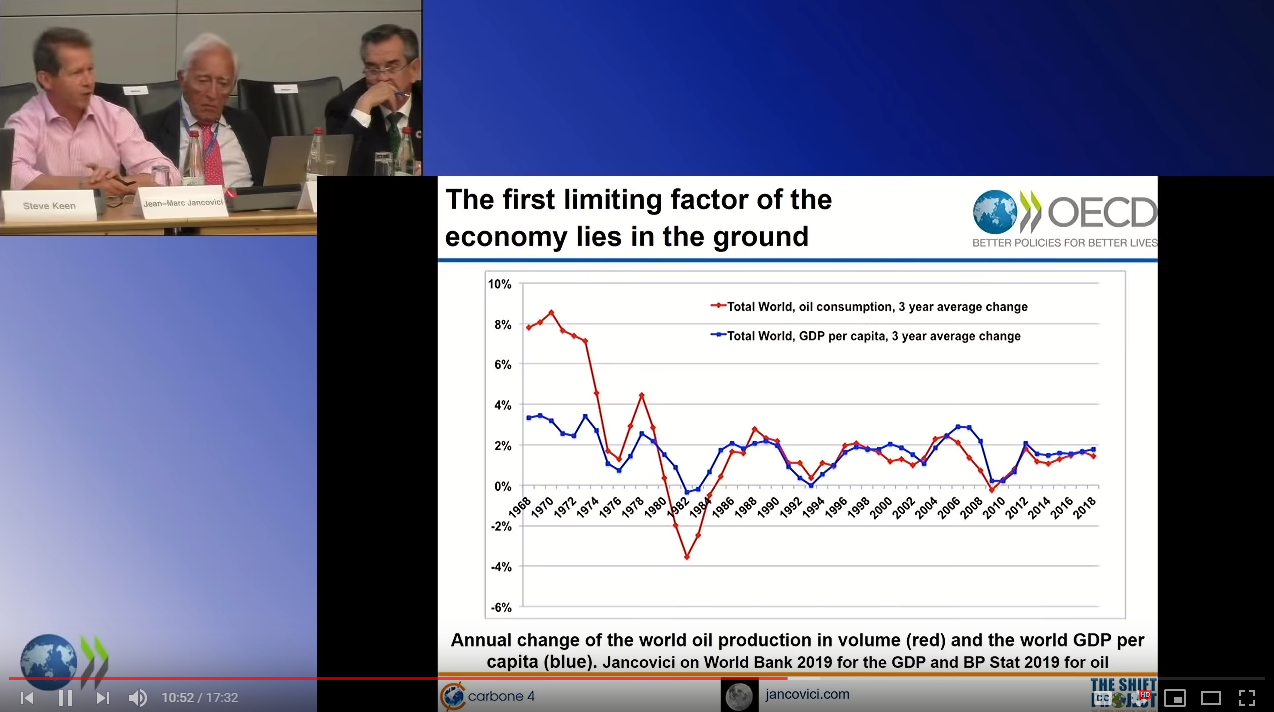 Total world oil consumption on a three-year average corresponding closely to total world GDP per capita on a three-year average.  While investors may deny this relationship, do so at your peril.
Because the world has been able to add 1-2% of new global oil production on average each year, except for the down-turns, the highly leveraged Financial Ponzi Scheme can continue to grow and expand.  However, when global oil production stops increasing on an annual basis, then global GDP growth is DEAD for good.  And, I mean it.
…click on the above link to read the rest of the article…